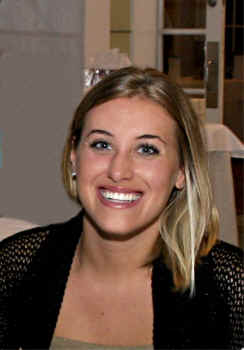 Miss Jennifer Kesse
October, 2013

JENNIFER NEEDS YOUR HELP! October 24th marks 7 years 9 months Jennifer has been gone, virtually Vanished into thin air, without a trace. We, her family, are asking that at this time everyone visiting this site do a few things to help Jennifer and others whom are Missing. We ask that you use every social media outlet to post and repost this website, www.findjenniferkesse.com or Jennifer's Facebook page, "Help find Jennifer Kesse" group. As well we ask that if you have any traditional media connections in TV, Print, Radio and the like to please contact them, make them aware of Jennifer's Abduction and ask for them to create a piece to help with awareness of her situation. We ask this due to the fact that we are seeing more and more people who were missing, abducted, trafficked or exploited being found or coming forward to make it known what happened to them. The world is becoming increasingly smaller with all the social media usage truly driving what seems to be our every move and thoughts. It holds the power to quickly and efficiently spread information all over the world and create new leads which is exactly what Jennifer and others needs at this time, Urgently. Someone holds the key to finding our loved one and it may be the next post that a person makes that creates the lead to come in to end Jennifer's personal Hell. Please help us keep and increase the awareness for Jennifer through the simple act of posting and reposting. We are asked or told on a frequent basis –"I wish I can help in some way", You Can! It may seem so simple that one may think it doesn't really help or make a difference, however the power of a post is seen, heard and felt more than you will ever know. So, please while you are here, pass this site on to all in your address book. Post it on Facebook and all social media networks, like her group page, invite others on.

We also ask that you make yourself aware of others Missing, Abducted or Trafficked in or around your community. We have seen first hand that the general pubic, average people are finding our Lost loved ones. Law Enforcement cannot do it alone. They need eyes and ears in our communities willing to speak up, not shut up, when information comes to light. One will never truly understand the destruction these crimes create within the family and communities they occur and that is a good thing because no one should ever have to go through what Jennifer and so many have or are going through right now. It is happening under our very noses, we just aren't accustomed to look for it and no community is free of heinous crimes, none. Act as if Jennifer and others are your family. We ask this because you or someone in your family may be the next victim. We know there will be a next victim it is just a matter of time. If you think it can't happen to you or a family member, please think again. It can happen to anyone at anytime, any place without notice and in a split second. We also know what these criminals are doing with our loved ones when taken or trafficked. We have heard it first hand from victims such as Elizabeth Smart, The 3 young women from Ohio and so many others that have made it through Hell and back again. There is no room in our society for those who prey on our loved ones and bring great bodily harm or death to them. Public safety is everyone's responsibility, not just Law Enforcement's.

Reward money remains for information leading to the whereabouts of Jennifer, $5,000 from Crimeline, 1-800-423-8477(tips), No Caller Id, No Names, just information and reward. You may also contact the Orlando Police Department @ 1-407-246-2950 or FBI 1-866-838-1163. One may also contact a lawyer, clergy, media or a friend to make the information known that may bring our loved one home. Make the call, be a hero, change the world. We thank you all for your unwavering help in this family's most challenging time. We know we do not walk alone and we cannot do this without you.

Respectfully and with great thanks,
Drew, Joyce, Logan & Katie Kesse
---
September 2013,

As summer winds down and our children return to their classrooms for studies, please take the time to create/review/improve your family's Personal Safety Plan. It is important to "have a plan" if/when something terrible goes wrong. It is an easy subject to skip over or give little attention to, however one of the most important actions you can do for your loved ones – Have an Emergency Plan! Talk to your children and educate them on Personal Safety. Remember, they are not by your side every minute once school starts. There are links for your family's safety on the home page of this site. Take the time, make your plan, practice your plan. Don't ever think something bad can't happen to you or a loved one.

We would like to mention that September 9, 2013 is Florida Missing Persons Day. By state law since 1999, Florida takes the opportunity to remember those who have not made it home, our Missing loved ones, in ceremony at the state Capitol. We will be attending this ceremony whereby Jennifer along with many other Missing Persons will bring light to all of Florida's approximately 4,000 Missing Persons as well as recognize those in our communities and Law Enforcement who have made a positive impact on the matter this past year. Please visit www.fmcdf.org for all Ceremony details and schedule of events that day. Please help support this day through monetary support, although state law requires the Ceremony be held, it is only through Private donations that make the Ceremony possible. You may donate and see past Ceremonies online at site listed. It is a truly touching and moving Ceremony everyone should be aware of.

In closing we ask that you pass on this website to all you know and ask them to read of Jennifer's Abduction and do the same. Awareness is the key to every Missing person's case, Jennifer's no different. We will not stop looking for Jennifer until we find her and we will not stop advocating for those who cannot speak for themselves, the Missing, Abducted, Exploited, Trafficked and Unidentified. More of our loved ones are being found, coming home, and awareness of the Missing increased due to recent success stories. Be the solution, be aware, report what you know.

Thank you all for the continued support for Jennifer. It is support we are greatly humbled to have and we cannot do the things needed to bring her home without you. So if you know anything of Jennifer's Abduction make the call to Crimeline 1-800-423-8477, no caller ID, no names, just info and reward money still available or Orlando Police at 1-407-246-2950. Make the call be a Hero.
The Kesses
---
June 2013
We now enter into year 7 month 5 since Jennifer Kesse was last heard from or seen in or around her Orlando home, 1/24/2006. Jennifer is considered by FBI, Orlando Police, FDLE and MBI to be Missing through the act of Abduction and Endangered to this day. Many people come to this site for updates which we write on a monthly basis,
or upon first hearing of the heinous crime against Jennifer or to visit the Guestbook & Forum page of this site. We feel once again it is important to give the facts as we have known them for these past 7+ years with little to no change. We ask that you scroll down this page until you reach the writing in BLUE. This is a recap of what transpired shortly before to immediately after Jennifer was Taken. It is our writing from the initial set up of this site so as time has moved by and stories get told a thousand times over, that writing is from day one of this website creation and most accurate. Please give it a read even if you have visited the site before. It is a good refresher of the facts.
Thank you for continuing to support Jennifer and our family. We ask for that support to continue as we still need help in finding Jennifer and bringing her home. We do ask that you pass this site on to all in your address book. Ask them to read about Jennifer and pass on the website to all they know too. Awareness and a picture is how most people are found. We are a desperate but strong family torn by the most heinous Crime imaginable to a human being, that of being Taken/Abducted and still NOT FOUND years later!
If you know something – Say something or tell someone, please.
Crimeline 1-800-423-8477(TIPS), Reward still available, no names, no ID, just Info
Orlando Police 407-246-2425
FBI 1-800-838-1153
Clergy
Lawyer
Thank you,
The Kesses

---
May, 2013

32 years ago, we welcomed Jennifer into to our world as our first born child . She grew into an amazing young woman. We would have never imagined then, that we would be celebrating Jennifer's 32nd Birthday on the 20th of May, for the 8th year, without her. We try as hard as we can to wrap our head around the fact that Jennifer was 24 years old, January 24, 2006, the day she was Taken and here we are celebrating her 32nd Birthday without her. The recent past of the 3 young women in Ohio who are now free after 10+ years of captivity, gives this family great hope that maybe Jennifer will have that opportunity too or any other Missing Person. We also now know what these heinous criminals do to our missing children and loved ones time and time again. Which is why finding Jennifer is so urgent. If you know something - Say something, please.
Our requests for Jennifer are simple:
*We ask nothing more than for Jennifer to be found or released and brought home, for the good or bad….
*We have no desire to know, who did it, how, when, why etc…. We simply want Jennifer released, found, whatever her condition may be and returned to us, her family.
-That is it – Something so simple has proven to be so hard.
*Call a lawyer, call Crimeline,1-800-423-8477(tips), the Clergy or Police, any agency. Tell what you know so no other person has to go through what Jennifer has for 7+ years. Do it for Jennifer, no one deserves to be taken and ………...

Happy Birthday Jennifer! We love you, miss you and we will never stop trying to find you and bring you home,

The Kesse's
---
April, 2013

7 + years later we, Jennifer's Family, continue to hold great Hope that someone or some thing will be brought to light that will lead us to her whereabouts or the person(s) who have the answers as to what happened to our Loved one, Jennifer, that fateful day so long ago. It is absolutely heartbreaking to look at the heinous crime which took her from family, friends and so many others that know Jennifer. It is even more heartbreaking to know that someone holds the answer to all that we fight for on a daily basis – the whereabouts of Jennifer or the person(s) who know. It is beyond our thought process how anyone with a heart and soul could keep this information from emerging for over 7 years. It has got to be heavy on their heart and we are pretty sure more than one person has this information which keeps us from bringing Jennifer home. As we have seen in so many other cases that have gone on for so long, one day someone will slip up, get arrested, talk out of turn, spurn a lover or technology will advance as it has been, that will lead to the answers. Fear can be an amazing tool to control people and at this point it seems logical that fear of a certain person or persons has kept us from finding Jennifer. Please know that Fear works 2 ways. The person who holds fear over others must also have fear themselves. Fear that the end of the secrecy is near. Fear that at any time someone can and should come forward to end not only Jennifer's case but to end their own fear. Once the Fear is overcome, Power emerges. Power will destroy those who have held fear over others. Living in Fear is not only a horrible way to exist, it also shortens life. Power wins over Fear every time. We use to have Fear of so many things, now we have Power over that which we have Feared and that Power has us in a position of Strength. Once one conquers Fear, there is nothing else left to hold one back, to push through whatever challenge is in front of them and in time the Strength and Power gained from overcoming Fear will be the downfall of the Criminal(s) who took Jennifer. Fear can turn to Power instantly when the truth prevails. If you have knowledge of who took Jennifer or where she may be, overcome your fear, Power and Strength will replace it and the Fear will be transferred to those who have misused it.

Again we must ask that you realize this is a Human Life we are asking for help in finding, not a car, a wallet, a credit card or cash. It is Human Life, which needs to be held in the highest regard. Without respect for Life and Liberty we are a lost civilization. We ask that you make the call to Crimeline, 1-800-423-8477(TIPS), no names, no tracking just information and a reward still available. Call Orlando Police Department, 321-235-5300 or call a lawyer who may be able to help relay the information while protecting you personally. Your fear will turn to Power and Strength instantly. Fear is simply no way to live. Be the solution end Jennifer's journey today by letting go of your fear and turning it into power. You will be rewarded.

Thank you,
The Kesse's
---
January 2013

January 24, 2013, a date in time 7 years ago Jennifer was taken from us, her family and friends, through the act of Abduction. We would like to bring all of those who visit this site up to date on Jennifer's case.

Unfortunately, most of all for Jennifer, the investigation lead by Orlando Police Department has not progressed as we would have expected over the past 7 years. To this day the authorities continue to receive tips on a "regular basis", approximately 1400+ over the 7 year period, none leading to even the direction Jennifer may have been taken or the Person of Interest who dropped her car off and walked away never to be seen or heard from again. We have also been told by Police, that even though they have no idea where Jennifer is or who took her, they feel they are making headway, by means of disqualifying possible suspects and scenarios brought forward by those leads. This is not heartwarming to us in any way. We are trying to do all we can to bring to light anything that can help us find Jennifer. We have not been able to touch the person or people who do know what happened to Jennifer that fateful day and they continue to hold that information in darkness. How they live and breathe with themselves, we have no idea. It is the cruelest and most hurtful torture anyone could possibly do to another person. We do have great Hope that one day someone will speak up and the Hell that Jennifer has endured will end. If YOU know anything of this crime, Speak UP make the call to Crimeline, 1-800-423-8477(tips). No names, no tracking just information to lead us to Jennifer or call a lawyer who can protect you and the information one may have about Jennifer. There still is a $5,000 reward for information leading to Jennifer's whereabouts! Be the Solution for the next person taken may just be YOUR CHILD!

We do thank all of those who have not given up on Jennifer. Who continue to be diligent in their efforts to find one small piece of the puzzle to move us forward in a positive direction. Thank you to the people on the internet who continually pass on her information. To the webslueths who hunt daily for information. To the media who have covered this crime since it happened. To the people who have a flyer in their cars, offices, homes, businesses and everywhere else we see them. To the people we hear from, from other countries and so many more refusing to give up on Jennifer. We are humbled by your continued support and actions and we ask you not to stop doing what you do for Jennifer, it will pay off one day.

We wish there was more to say, a direction to go, evidence to share. Truth is there is not, at least that we know of or have been told. This fact eats at our hearts and souls minute by minute and the pain and despair only grows day by day that Jennifer is not found and brought home where she belongs.

With great respect and thanks,
Drew, Joyce, Logan & Katie Kesse

---
December, 2012
Christmas and the Holidays are once again upon all of us. We, The Kesse Family, would like to reach out to all who visit Jennifer's site and pass it on as we ask. Thank you for sticking with Jennifer and our family. After almost 7 years of her being Missing from our lives in a physical sense, Jennifer is always there in our hearts, minds and souls. We hope that someone or something comes forward to help end her Journey through what must be or had been beyond Hell. We Love you Jennifer and miss you deeply and are doing everything in our power to find you and bring you home. Please know we will never stop until we do so, ever.

As many of you know through reading the website's homepage, we have established
"The Jennifer Kesse Criminal Justice Endowed Scholarship" at the University of Central Florida, the University Jennifer truly enjoyed. Public Safety is not a given as we have all experienced at some point in our lives, through news reports or personal experiences. We have created this scholarship in Jennifer's name to help more Graduate Students at the University attain their Masters Degree in Criminal Justice. We are in the process of awarding our second annual scholarship as of this writing. We do need highly qualified individuals in Law Enforcement, in The State of Florida, upon graduation. We must, as a community, invest in people who live in and wish to help protect our communities. Public Safety is also Everybody's Business! We do need your help. We ask, at this giving time of year, that you consider a donation in any amount to help the scholarship reach the $30,000 Funding Goal which will enable the scholarship to last in perpetuity - forever. Donations are fully tax deductible and, we the Kesses, see none of money donated. All funds go directly to the University's scholarship fund under Jennifer's scholarship. A receipt will be sent to you for tax purposes. Please scroll down this page for all donation details and a video of the creation of the Scholarship. We are humbled by all those who have given in the past and those who wish to give, to reach the goal, today.

Please visit back in January as we will try after 7 years to bring everyone up to date on Jennifer's case, the good, bad or ugly of it all. We thank you all for caring about our daughter and sister as well as us as a family. Please enjoy Christmas and the Holidays. Make some new memories and friends along the way.
The Kesse's
---
October 2012,
As another summer ends and we head into the Holiday season, it has been almost 7 years since Jennifer was Taken from us, her family and friends and she remains Missing through the act of Abduction. Orlando Police, as hard as this seems to be, still consider Jennifer's case solvable and leads do appear to be coming in still to this date. Orlando will not make Jennifer's case cold due to this fact and continue to follow up on all that come in. We wish we could say that it gets a little easier on all involved, however nothing would be farther from the truth. Fact is the pain and heartache we and many feel continues to grow larger day by day, week by week, month by month and year by year. We love her, miss her and will not stop until we find her. Jennifer deserves as much. To our knowledge we are no closer to finding Jennifer or the Person of Interest and that is a very hard pill to swallow.
We have noticed all the web sleuths, people on Jennifer's forum and others reaching out and asking where is everyone, what is going on, etc… and all we are able to say is this feels like "Groundhog Day". We continue to be proactive in keeping officials and Law Enforcement on top of things and we thank them for not giving up on Jennifer for we know this is not a fictional story but a REAL one in every way.
We are about to have another Detective retire and another take over the case which will make the 14th change since Jennifer was taken. With all the brilliant minds who have looked at Jennifer Case, 4 S.M.A.R.T. panels thus far and many detectives, legal eagles, Medical Examiners, FDLE and FBI , nothing seems to push the case forward in a manner in which will lead to Jennifer or the Person of Interest. That is extremely frustrating to all of us yet it is our reality. We have great hope that all of you will continue to pass this website to all you know and keep the awareness up for Jennifer. Someday 1 little piece of information will crack this case.
In relation to "The Jennifer Kesse Criminal Justice Endowed Scholarship" for Graduate Students attending The University Of Central Florida's Criminal Justice program, please know that student applications for this years scholarship are presently being accepted and will we awarded in December of this year. If you know anyone in the program at the University Jennifer so loved, please have them apply for the scholarship. The state of Florida truly needs the best and the brightest in helping to stem criminal acts in the state. We also invite you to help us, her family, in making the Scholarship "Endowed" by making a donation to the scholarship fund so it will continue forever at the University. All donations are totally tax deductible and we, The Kesse Family, see no money from donations. All checks are made out to The University's Foundation. Please visit the homepage of this website for a video explaining the scholarship and donation forms or to provide a gift to this scholarship fund online, please visit:
https://giving.ucffoundation.org/SSLPage.aspx?pid=551
-Scroll down on the drop-down to "The Jennifer Kesse Criminal Justice Endowed Scholarship" click on it and fill out remaining information. Please accept our Thank you in advance for doing so.

Hopefully the next update will be one of forward movement in Jennifer's case or the end to Jennifer's personal Hell.
The Kesse Family
---
May 2012
In an effort to keep all who visit Jennifer's site up to date, we, the Kesse family, want to update you on our continued search for Jennifer. The time has now reached 6 years and 3+ months that Jennifer was taken from her home in Orlando. The current Orlando Police detectives working her case in addition to an additional SMART panel are working hard in the fight to find Jennifer. We had the opportunity to meet with detectives and ask any and all questions and concerns we have about Jennifer's Abduction. It was a very informative as well as mind easing meeting knowing the work and resources that Orlando law enforcement is now using not only in efforts to locate her but also the person of interest who dropped her car just over a mile down the same road she lived on and walked away never to be identified or seen again since that day 1/24/2006 at high noon. We have great Hope that someone will step forward with just the littlest piece of information which would end Jennifer's journey through Hell and enable us to locate her – for the good or bad.
May 20, 2012, Jennifer would be turning 31 years old, being taken when she was 24. Time does not heal her Abduction. It does not ease the pain for anyone involved in this heinous crime. Jennifer is missed by so many and yet the answers elude us all to date. We as her family will celebrate her birthday as we will never forget the impact and influences she had on all of us, family, friends and strangers alike. Love you Jennifer and Happy Birthday from all! We Miss you immensely. Please also donate Blood in Jennifer's name at any blood center in America. We have always been donors and the need is urgent. 1 pint of whole blood helps 3 people. Also if you feel you wish to help us to fulfill the "Jennifer Kesse Criminal Justice Endowed Scholarship" at The University of Central Florida for Graduate students please visit the link listed below the video of the scholarship announcement on this homepage. We were Honored to give the first scholarship just this past month at UCF to Mr. Metus Rivers who will graduate this December. We, the Kesse family, see none of the money, it is a 100% tax deductible donation and checks are made out to UCF Foundation – NOT the Kesses. We do not and have never profited from Jennifer Abduction and never will.
We would like to thank the many people and media who continue to support Jennifer through awareness. It is still key to finding her or the person(s) responsible for taking her. Please continue to pass on this website to all you know, it does work, it does help and it will in the end prove to be what was always needed – the message to hit the right person who will step up and help Jennifer, no one else, it is all simply all for Jennifer. The time has come for this to happen, for Jennifer to be found and come home, please help in making that happen. We know someone knows what happened to our loved one and we also know that it may be very difficult to come forward however think of the Heinous crime and if you would ever want to be in that situation. There is still a reward for information leading to Jennifer's whereabouts with Crimeline of Central Florida, 1-800-423-TIPS(8477). No names, no phone tracking just give the information needed and you will be rewarded or contact a lawyer so as to pass on the information to Orlando Police. All we ask is – If you know – It's time to tell.
Lastly we would like to thank the Orlando Police for not giving up on Jennifer's case. To take human life very seriously and to bring to light what happened to Jennifer and bring her home. Please be safe in your daily duties protecting our communities.
The Kesses

---
January 24th, 2012
Today is 6 years to the day that Jennifer was taken from not only us, her family, but also her friends and so many that have come to know her and love her. We hope that 2012 is the year that Jennifer is brought home to us so she may have peace. We would like to thank you all for supporting her and our family for so long and we do believe that in one way or the other Jennifer will be found and peace will come to her and our family at that point.

We ask 3 things of you today; Please do not give up on her the answers are there and they will come to light. Secondly please give thought of joining us in fulfilling The Jennifer Kesse Criminal Justice Endowed Scholarship at The University of Central Florida at these links
- http://www.jenniferkesse.com/pdfs/jennifer-kesse-scholarship-info.pdf
- http://jenniferkesse.com/pdfs/ucf-jennifer-kesse-endowment-donation-form.pdf
Lastly we do ask if you can to please donate blood in Jennifer's name today or in the near future. One pint saves 3 lives, all precious in their own way.

Thank you all and together we will bring Jennifer home.

Respectfully,
Drew, Joyce & Logan Kesse
---
December 2011
Jennifer, we love you and miss you. Our fight to find you has not wained and will not give up until we bring you home.
As we all have been trying to make it through the Holidays, which seems to be an especially tough one this year for many families, we still seem to be able to make memories, new friends, see family & friends, reflect, etc...with celebrations from Halloween to The New Year, oh and the Super Bowl! We Hope that all of you have the opportunity to do the same as tough as it may be at times.
With each January for the past 6 years, our lives return to reality quickly with January 24, 2012 being 6 years since our Daughter/Sister/friend - Jennifer, was last spoken to or seen. Jennifer was taken through the Heinous act of abduction and to this day we find it very difficult that we are no closer to finding her than we were in week one - 6 years ago. We have said it before, no person deserves this to happen to them, not even the one(s) who have done this to Jennifer. We have Unconditional love for her and both our children and will never give up fighting to find her. All we ask is for someone with knowledge and yes you are out there - give Jennifer a break, not us her family, Jennifer! let information be known so she may be found , for the good or bad, and she can end the Hell she has or did live in.
We also have awarded the first Jennifer Kesse Criminal Justice Endowed Scholarship for Graduate students at The University of Central Florida. We are proud to announce and congratulate Mr. Metus Rivers as the first recipient of the fall 2012 scholarship award. We wish Mr. Rivers only the best of luck in completing his Masters program at UCF and his challenging career ahead! Below is all the information concerning the Endowed Scholarship set up at UCF and we welcome anyone who wishes to help us fulfill it's endowment through a donation to the "UCF Foundation" under Jennifer Kesse Criminal Justice Endowed Scholarship click the link below for all information.
http://www.cohpa.ucf.edu/blog/2011/new-scholarship-to-honor-jennifer-kesse/ ( all donations go directly to the University of Central Florida Foundation, not us the Kesses and are totally tax deductible.)
It is important for people to know how much we thank them for sticking with Jennifer and us her family for almost 6 years and the perseverance and persistence a lot of people have shown from our webmaster, Armchair sleuths, Law Enforcement, SAR teams, volunteers, so many others we don't even know do things for Jennifer and especially the media for always keeping her face and information out in the public eye. That is priceless and humbling at the same time.
As the New Year of 2012 is upon us, we would like for all to think about a simple yet challenging family foundation we have always believed in as we raised our children. "Everything starts At Home with The Family". values, life's lessons, respect for ones self and others, education, love, strength, responsibility, failure and success, sacrifices, right and wrong, good and bad , consequences for all actions both good and bad, and all that goes along with being part of a Family. It is easier said than done that is for sure. Sustaining a strong family is one of The hardest job in the world. We must leave this world a better place for our children than what we have now. Again, it all starts with The Family at Home.

Respectfully,
Drew, Joyce & Logan Kesse
---
September 2011 Family Letter

We, Jennifer's Family, want to keep everyone up to date on Jennifer's case. Since our last update in May not much has changed with any real credible evidence of who or in what direction Jennifer was taken that Tuesday morning, 1/24/2006, from in or around her condominium at Mosaic at Millenia in Orlando. We have had the opportunity to meet with the new Police Chief of Orlando, Chief Paul Rooney. He seems to want to solve Jennifer's case as much as we do, so that is a move in a positive direction. We are also told that leads continue to come in on a regular basis and all are followed up on in some way, shape, manner or form – also a positive. So at this time Jennifer's case does remain Active and Open with the City of Orlando, Fl. Police Dept. and worked on with due diligence in an effort to solve her case. Any lead may be called into the Orlando Police Department at 1-407-246-2950, a detective will help you or you may contact Crimeline at 1-800-423-8477 (TIPS), there is still a $5,000 reward out for information leading to the whereabouts of Jennifer. Please if you know anything - Make The Call for Jennifer, no one else just Jennifer. She deserves to be found and brought home.

We will be redesigning this website in the near future. The updated site is being worked on now and when completed it will roll out. No name or web address change will occur so it will be transparent however different in look and content.

"The Jennifer Kesse Criminal Justice Endowed Scholarship" established at The University of Central Florida will be awarded in December of this year and we will let you know which Graduate Student won the Scholarship. Many have contacted us on how to get involved with Jennifer's endowed scholarship at UCF. You may visit the link below for all the information concerning the program we have set up to Honor Jennifer as well as help those financially afford their higher education choosing law enforcement as a career path at the University Jennifer loved. Go Knights!
http://www.jenniferkesse.com/pdfs/jennifer-kesse-scholarship-info.pdf

Our family is doing as well as can be expected. We are strong, close and loving – living the realities of our lives the best we can in as positive a fashion as we can while doing everything we can to continue the fight to find Jennifer. We will never give up on her.

We would also like to thank those of you who continue to support Jennifer and our family by keeping the awareness high of her continued absence over the past 5 ½+ years through the act of Abduction. We are grateful to all of you that will not give up the fight to find her too. Please not only take the time to pass along this website to all you know as you have done for us for so long, but also Google her name every so often, there is so much information on the web. It is very difficult to get it all on a website.

In closing, time does not make Jennifer's absence easier. It is actually harder as we push forward. The Unconditional love we all have for Jennifer will never cease, it will only grow. Our resolve to find her will never wane; it will remain strong and focused on one thing only, Finding Jennifer.
Love you and miss you Jennifer.

The Kesses
---
A GPS device that can be attached to a child's belt allows parents to keep tabs on their children and even listen in to what's happening around them. "It only takes literally two seconds to take a person," said Drew Kesse. He knows because it happened to his daughter.

"I'm the father of Jennifer Kesse, who five years, nine months and a week ago now, Jennifer was abducted from her home in Orlando," he said. Every minute that passes is filled with pain and unanswered questions. He wonders who took her and where she is today.

"After 1,400 leads, we cant even stand at her front door and say left, right, up or down," said Kesse. Kesse can't help but wonder, "What if?"

"I wish that Amber Alert GPS system around six years ago. She probably would've had one," said Kesse.

He is referring to a tiny device created by Amber Alert for children. Click here for the rest of the article and more information on the Amber Alert GPS - http://local10.com
---
May, 2011
Friday, May 20th, is Jennifer Kesse's 30th Birthday. Jennifer, we love you, miss you and hope to bring you home soon. Hard to believe how time flies and also reminds us, her family and friends, that time does not stop for anyone or anything. Although we feel as if it was only yesterday that Jennifer's Abduction occurred, it has now been over 5 years and 3 months since anyone last spoke and/or saw Jennifer. In that time we have seen her friends join in marriage, give birth to beautiful children and even have lost some good friends. May 30th, on A & E's Lifetime Channel, Jennifer's case will be profiled on the new show "Vanished" with Beth Holloway. Please check your local listings for exact channel and time in your viewing area.
In celebration of Jennifer's Birthday we will celebrate it as we have. We ask all of you to join us in doing the same. You can do so in a couple of different ways. We are strong believers in donating Blood or Platelets, so please give if you can. It does save lives. Blood donations are seriously needed at all times of the year and it is an easy way of giving back to your community and honor Jennifer as well. Secondly, we ask you to join us in supporting through financial giving to " The Jennifer Kesse Criminal Justice Endowed Scholarship" at The University of Central Florida's, College of Health and Public Affairs at www.cohpa.ucf.edu/giving , once on page you will see a drop down list of scholarships, please look for Jennifer's and help us ensure Criminal Justice Graduate students become better prepared for their chosen field upon graduation which is so badly needed. Your donations are totally tax deductible and go directly to the university's scholarship foundation, a 501(c)3 non-profit under Jennifer's endowment scholarship. A tax receipt of your donation will be mailed to you from the university. No money will go to the Kesse family - none. The scholarship is our way of honoring Jennifer as well as helping to fulfill the need of having the best and brightest crime fighters of the future. You may contact: Katie Korkosz, Assistant Director of Development and Alumni Relations ,College of Health and Public Affairs ,University of Central Florida , Email:katiek@ucf.edu. with any questions you may have. Hard copy of a donation form is available further down this homepage for your immediate use and online giving is also available at the link above.
The Orlando police department now handles Jennifer's open and active case again. Having little contact with them it is our hope they are moving forward in the investigation to find the person(s) responsible for the Heinous act of Jennifer's Abduction. There is still a reward available for information leading to her whereabouts through Crimeline of Central Florida, 1-800-423-TIPS(8477), no one has to know who you are, just information, please make the call if you know anything about this crime.
As we have stated in the past we will continue our fight to find Jennifer as well as be proactive Victim Advocates for those who cannot do so for themselves, The Missing, Abducted, Exploited, Trafficked and Unidentified Human Beings, for they need a strong, loud voice in our nation.
We thank all of those who continue to this day on a volunteer basis to help spread the image and information about Jennifer and one day that will pay off. We also ask that you continue to pass on this website to all in your address book as well as visit her Facebook pages under Jennifer Kesse groups and causes.
To the person(s) who have taken our daughter we have this to say "We will follow you down until the sound of our voices haunts you" and "If you strike us down we will become more powerful than you could possibly imagine". – Starwars the movie
The Kesses
April, 2011

We, the Kesse Family, wish to thank all of those who come to Jennifer's website for current updates on her case as well as those who visit for the first time. We thank all of you for caring and sharing this site which helps keep awareness high for Jennifer's continued disappearance through the heinous act of Abduction, being last seen or heard from 1/24/2006, over 5 years ago. We ask that you continue to pass on this site and her information in hopes that it will be seen by someone who will finally step forward and give us, police or anyone the information we need and so desperately seek to bring Jennifer home. A $5,000 reward still remains for information leading to the whereabouts of Jennifer through Crimeline of Central Florida, 1-800-423-8477(tips), no names, no tracking – just information and reward money.
The FBI, has completed their review of Jennifer's case. The findings of that review we are not privy to unfortunately as Jennifer's case remains open and active. It has been returned to the City of Orlando's Police Homicide department and assigned to a new set of investigators there. This will be the 7th investigative team to work on her case and it is our hope to be the last. Unfortunately after meeting with the FBI we were told that Jennifer has Vanished, they have no clue of where she is or who has taken her and are no closer in finding her since the day she was taken. We have heard that statement many times over the past 5 years however it has no affect or effect on the task at hand of finding Jennifer and our unwavering determination to do so, no matter how long it takes or how far we must go to find her. She will be found and brought home where she belongs. This family will never give up on Jennifer and our unconditional love for her is as strong as ever.
We continue to be vocal proactive advocates for those who cannot speak for themselves, The Missing, Exploited, Abducted, Trafficked and Unidentified Humans of our state, nation and world. In continuing to do so, we have been asked by the Florida's Governor, Attorney General and Director of Victim Services to be Keynote speakers in Ceremony at the State Capitol, April 13th in recognition of National Victims Rights Week. It will be an honor to address our State leaders to keep focus on victims of all crimes and the challenges we face in doing so.
Additionally, upcoming on April 20th, the first scholarship award of "The Jennifer Kesse Criminal Justice Endowed Scholarship" at the University of Central Florida will take place. We will be in attendance to honor the Graduate Student receiving the scholarship at the University Jennifer was so proud to have attended and graduated from.
In closing, thank you again to all who help, has helped and will continue to help in the effort to bring Jennifer home. There are so many people who daily try to figure out what has happened to our loved one and we are humbled by their actions.
The Kesses
"I close my eyes and I can see a better day" – Justin Bieber
January 2011 Kesse family Letter,
January 23, 2011 @ 9:57pm, marks 5 years since we, Jennifer's Family and friends last saw or spoke with her. To this day we believe Jennifer was the victim of a crime - Taken through the heinous act of ABDUCTION. The total Vanishing of Jennifer has lasted until this day and has progressed little towards finding her or the person(s) responsible for this most cruel criminal act. We ask that Jennifer remains the MAIN FOCUS moving forward as usual as we continue desperately to find her. As we have maintained for 5 years, Jennifer is THE VICTIM, our family has been victimized. We know someone knows something, in fact most likely more than a few people know and they need to step forward now in any way they choose with the answers we all have been looking for and for one person only - JENNIFER. That is all that counts, all that matters – Answers to where our loved one is. Reward money is still available for any information leading to her whereabouts, through Crimeline, Telephone # 1-800-423-8477 (TIPS) or FBI at Tel# 1-866-838-1153.
We want to thank the many thousands of people whom to this day continue to keep Jennifer in their hearts and minds and the public's eye. It is incredibly humbling to us to know that there are still people learning about Jennifer for the first time and helping with awareness. 5 years later tips continue to come in on a regular basis and we are thankful for every one of them.
To the media, we greatly appreciate all you do in the effort to keep Jennifer's image and story alive all over the world. We are most appreciative of the fact that 99.99% of all media has treated Jennifer with total RESPECT, our family with compassion and trust and you have not yielded in your efforts to keep Jennifer's awareness high. You are an integral part which will ultimately help bring her home.
Joyce, Logan and I would like to share our thoughts with Jennifer on this 5th year date in time.

Jenn,
Words can't even begin to describe how much I miss and love you. It makes my heart ache and suffer to not have had you in our family's life these past five years. If there was a way I could turn back time and go back 5 years and trade places with you, I would! You mean so much to me and mom and dad you have no idea. Please know that not a day goes by that you are not in my thoughts. Day in and day out for the past five years I think about all the fun times we had together and the memories we made growing up and I will never forget them. I've never told you this and I wish I would have but I have always looked up to you and have learned so many things from you, you grew into such a beautiful and well rounded person and the best sister someone could ask for! I hope that the person I've become today is someone that you would be proud of. I love you so much and know that we will never stop looking.
Logan
Xoxoxo
Jennifer,
Our world is a very different place without you in it physically, however please know that you are always close to us in mind and heart. We can't begin to even have the words to express the loss we feel every moment of every day. We love you, always have and always will. We will continue to do whatever it takes to find you and bring you home where you belong. Everything else has been said. There is nothing left to say, yet there is so much left to do. Unconditional Love is the most powerful Love of all. It will get us through this tragic time and it will bring us to you some day, hopefully very very soon. We are sorry for not finding you these past 5 years and we will never give up on you – EVER!
"I love you in a place where there's no space or time. I love you for my life cause you're a friend (child) of mine." – lyrics by Leon Russell
Mom &Dad, xo
November, 2010
Jennifer will never be forgotten. We will not stop our efforts until she is found. We know someone knows what happened to Jennifer, where she is or was and they need to step forward now, not a day or week or month or year from now – NOW!
FBI contact # 407- 875-9976 make the call, be the solution.

The Kesse's
July, 2010

7/24/2010 will mark 4 ½ years since Jennifer was taken by the cowardly act of ABDUCTION. Words can't begin to capture the sense of loss we, her family and friends, have experienced over those years. To this day we cannot grasp the feeling of that heinous act and what Jennifer is going or did go through. We still have great Hope of finding Jennifer and bringing her home where she belongs and we are sure where she wants to be, For the good or the bad, Jennifer must be found. We thank all of you for keeping the awareness very high for Jennifer for this time however her journey is not over so we ask for your continued help in keeping awareness of her disappearance in the forefront.
The FBI has now taken over Jennifer's case and we are eager to work with them in finding our loved one. They also realize the task at hand is not an easy one. We will keep you posted as we progress with them. If you have information you feel the FBI should have, please call them at 407-875-9976.
To Jennifer – we love and miss you beyond belief, we are fighting hard to find you and we will. We will not back down, we will not go away , we will not let evil win twice, we will not let you be forgotten. You are loved by so many and it is that unconditional love which will give us the energy needed to continue until you come home.
The Kesse's
May, 2010
May 20th, 2010 Jennifer Kesse will turn 29 years old. I have thought as her father, what could I possibly say to add to what has been said and felt over the past 4+ years since I last spoke with or saw Jennifer. I came across a letter I wrote to Police in August of 2007, week # 88 of her journey through Hell as we sit in week #228. I think they hold true to this day so I wish to share them again with you.
Please know that we will always be trying to find you Jennifer. We Love you and will never ever stop until we bring you home.
Happy Birthday !
Love,
Dad, xoxo
Letter to Jenn from her Mom 5/2010

May 20 is your 29th birthday, surreal continues to be the only word that summarizes best this harsh reality since your abduction. Very hard to fathom that this will be the 5th birthday we celebrate your life without you.....I miss you terribly...our conversations solving the problems of the world, your beautiful smile, your laughter and wit, your intelligence and maturity far beyond your years. I think of you and smile and remember the good times, our rough years when you were a teen, and then our relationship transforming once you went to college. I am so glad that we had the chance to have that adult relationship, not just mother-daughter, but 2 women who loved and respected and treasured each other. You taught me so much about myself, as a parent, as a woman and forever I will remember. Seeing you blossom into the self confident, independent, smart, caring, compassionate young woman is a gift into itself. Our long walks on the beach, shelling, sharing, soul searching, laughing at everything and nothing....your style and sense of fashion, that yes my love, you did help me dress better. One of my fondest memories, at Lauren's graduation from college, my other daughter, your lala sister when you saw what I was wearing and said to me, "mom, you know the one thing I don't care for about you? You always dress down." There was so much laughter from those that overheard that! To this day, when that memory is shared, we all laugh. Why? Because of the fact that if that was the only thing you didn't care for about me, well, I did a darn good job raising and loving you!!!!
Evil stole you from our physical lives, but never ever will evil steal from any of us the memories of our relationships with you. EVER.
Know that we, Dad and Logan, your countless friends/family and colleagues will never forget you and forever you will be missed. With that said, we will always do our best to keep the awareness as high as possible to bring you home. We will the universe to grant you a miracle-the miracle of an answer.....for the good for the bad. Only then, can we all begin to heal, OR celebrate your return to us and allow ourselves to heal from the loss of you in our lives. You are loved more than I think you would/could ever have imagined.
Happy Birthday, dear Jenn, love you so much, and thankfully you know how proud and how much we love you, as a family of huggers and a family who expressed our love, that is comforting. knowing that you knew how we all feel/felt about you!!! xoxoxoxo Mom


Thoughts From a Father

Sometimes I sit in a daze as my mind wonders off to the point that I don't even realize I have missed time, all thinking of Jennifer and Logan. I go over things in my head that have happened over the past 20 months and 26 yrs for that fact. Did we miss something important, are we far off base or are we close. Is Jennifer alive or has someone taken her life? I still have and always will have vivid memories of every part of Jennifer's life, her birth, holding her for the first time, putting her to bed, feeding her, burping her , changing her diapers to seeing her walk, talk, run, ride a bike and become very smart both by book and in wit. I miss holding her and singing to her, yes even when she was 24. I miss arguing with her, I miss her achievements steady all along the way, always growing as a person inside and out. I miss the family squabbles when the 4 of us, Joyce Jenn, Logan and I had to decide on a restaurant, you would have thought the world was going to end to get a consensus on where to eat.
I miss Jennifer's coy little voice when she was going to ask for something "Daaaaddyyy?", yes Jenn what do you need". I miss her bright smile and laughter. I miss Jennifer with her hands on her hips giving you the look of "what have you got to say for yourself" and meaning it. I miss her knowledge of football and the craziness of Sunday afternoons and NY Giants losses and victories. I miss Jennifer asking for her favorite meal (boneless fried chicken, mashed Potatoes and corn on the cob) and when she and her friends at a young age made commercials on video. I miss how she has supported Logan as he has grown, protective yet put him in his place when needed (until he became smart and got bigger than her). I miss just spending time alone with Jennifer most of all. The time I spend alone with Jennifer or Logan is the most precious. You learn the most about your child when it's just you and them – the most.
I ask myself, since the time that Jennifer was taken, did we do all the right things? Have we done things that have hurt her chances of being found? Did we push all the right buttons at the right time? Will we get to see her again? I think, how could I have done things differently that maybe would have had different outcomes in our efforts. What else can we do and for God's sake why won't someone speak up! In that respect I feel like a failure. The helplessness I feel as Jennifer's Father is that of a knife in my heart almost paralyzing me. The pain her abduction has caused for so many, not to mention to Jennifer the most, runs very deep in a lot of hearts and minds but will not destroy us.
Jennifer is the one pushing us all forward, keeping the efforts we try to make work moving and generating awareness. Jennifer is the reason why everyone is heartbroken. Jennifer leaves her mark on people in very subtle ways that are not immediately noticed -always has and always will. I am proud to be Jennifer and Logan's Father. No, none of us are perfect, we all have flaws, made mistakes but in good and bad I am proud of what my children have become and accomplished in their short lives thus far. It is my hope that I will have more times to remember with Jennifer, Logan and Joyce and all the bad that has happened, though never forgotten, will have it's place in the back of our minds and we will be a whole family once again and able to move forward.
All of you involved with the task of finding Jennifer have my family's support and gratitude. We are here with you and for you and we thank you for the sacrifices you all make on a regular basis in trying to find Jennifer both personally and professionally. Please thank your families for us. It will pay off, can't say when or how, however all your work, dedication and tenacity will pay off.
From my heart,
Drew Kesse
Jennifer Update 4-2010

To those who come to this site often looking for updates on Jennifer's case or just stumble upon it, we would like to give you an update as of April on what has recently transpired in the search to find her.
We met with Orlando Police Chief Val Demings and staff who's department has been working on Jennifer's case diligently for the past 4 yrs 2 months+. As of this writing Orlando Police have work "all viable leads" to date and will "wait for the next viable lead to come in." She will remain an active investigation, however only if more viable leads come in. Orlando police had also informed us that "They are no closer to finding Jennifer than they were on day 2." This information has once again chipped another piece of our hearts away. The feeling, we don't think there are words to describe.
It is with this news that we must keep awareness high for Jennifer and her Abduction or else, she will be forgotten. You have helped Jennifer in so many ways, but she needs you more than ever. Jennifer needs to be found and brought home. Please help us in that effort by printing a poster from the webpage and posting it in your car , business, work lunch room, wherever people are. Pass it around all the social websites,. There is still reward money for Jennifer and the Suspect who parked her car and walked away. 2 people vanished????? Please pass on this website and ask people to read about the heinous crime Jennifer is, has or did endure.
In the words of Charles Kettering - "Believe and act as if it was impossible to fail". So we , Jennifer's family, friends and many volunteers will continue the fight to find her and never ever give up on that goal as promised.
Drew, Joyce & Logan Kesse
January 24, 2010, will mark 4 years since Jennifer was last seen or heard from, presumably Abducted from in or around her Orlando home. We, Jennifer's family are announcing a NEW REWARD in the amount of $1,000,000 for Jennifer's SAFE RETURN. The reward will be offered until 2/24/2010. We know that someone in this world knows what has happened to Jennifer.
If there is the miracle that she is still alive, we have great hope that this new reward will finally convince someone who knows where Jennifer is to come forward. As we have always asked, please contact the Kesse family Tipline at 407-722-2162, your clergy, a lawyer, the media, police, anyone you trust to get the information to the authorities so Jennifer may be brought home to us.
Jennifer's Family and friends as well as authorities will not give up on her, will not go away and will, until Jennifer is found, do everything in our power to end Jennifer's most certain pain she has been through these past 4 years. The unconditional love we have and show for Jennifer will never wane, it will only grow from now and forever. The person(s) responsible will for this heinous crime must look inside themselves to in someway let Jennifer's whereabouts or fate be known and NOW is the time, for Jennifer's sake and no one else's. Make the call, as hard as it may be, MAKE THE CALL.
---
All of us in the Kesse family would like to take the opportunity to thank all those who attended The Jennifer Kesse – Beacon of Hope for the Missing, Community Safety Event, on 1/23/2010 at The Mall at Millenia in Orlando. We also wish to thank the organizations who were part of the event, all volunteering their time and knowledge. Special thanks go out to all the volunteers who showed up to help things run smoothly too.
Orlando and Central Florida has shown again, they are a strong community and they do not forget The Abduction of Jennifer 4 years ago. We are humbled by your continued caring and actions to help build a safer community and remember Jennifer and her need to be found and brought home.
The following is what The Beacon of Hope for the Missing Event was able to accomplish with all your help:
Approximately 2,000 people attended the event
Approximately 500 people were fingerprinted
34 Blood Donors were processed
6 people had DNA obtained for database use for a missing loved one.
An SUV filled with Clothing, Food and 12 used cell phone collected for Orlando shelters and Haiti relief.
3 successful demonstrations by Search & Rescue dogs
Safety information of all kinds for all situations available to all
Voted BEST by kids - Face Painting by far !
Thank you again for helping to keep awareness strong for Jennifer.
Drew. Joyce & Logan Kesse
Kesse Family Letter - 11/09

The 2009 Holidays are now upon us with Thanksgiving paving the way. This will be the 4th Holiday season that Jennifer is not where she belongs, home with her family and friends. Soon after the new year, 1/24/2010, will mark 4 years since Jennifer was taken from all of us, without notice – ABDUCTED, seemingly Vanished. These written words cannot possibly do justice for the love we have for her or the complete emptiness we feel on a moment to moment, sometimes second to second basis without her in our lives. We miss Jennifer more with each breath we take. Her absence is felt by many.
We would again urge, encourage even plead for anyone who knows anything about who took Jennifer or what has happened to her, to step forward, quietly, reach out to Crimeline (407-423-8477), Police (407-246-2918), us her family, a lawyer, clergy, media, anyone you trust to get the information to authorities or the family Tipline (407-722-2162). There is still a reward out for information leading to Jennifer or the Suspect in the video, who dropped her car off and simply walked away. We know there are people who know what has happened to our child and all we ask is for you to have the heart, as hard as it may be, to end the pain she is or has gone through and to free yourself from the knowledge of knowing something about this heinous crime and not coming forward. We would ask for you to think of the incredible feeling of FEAR Jennifer must have experienced at the time of being taken and possibly continuing into never ending torture and abuse by her Abductor(s) or her death. Think, if you will, with your heart and soul, not your mind, to let her be found for the good or bad. It's not about us her family and the pain we experience. It is all about Jennifer and finding her, so her pain is ended.
We do give great thanks to the thousands of people who in over 60 countries have contacted us about Jennifer. For the over 1,200 leads to have been given so far, hopefully bringing us closer to the one that will create the opportunity for Jennifer to be found. We also thank our family and friends for the strength, support and courage you show us and give us everyday to continue this fight until we bring Jennifer home.
To Jennifer; Know that your family loves you- unconditionally. Your friends love you and a lot of people who you never met love you and care about you. Know we will not stop fighting to find you in every way we know how until you are with us again. Please know how much we are desperately trying to find you and will.

Drew, Joyce & Logan Kesse.
A letter from Jenn's mom

Surreal, that word continues to summarize best, Jenn's abduction.
Despite the active, ongoing efforts of multiple law enforcement
agencies, we still are without answers.....as to what happened that
fateful Tuesday, January 24, 2006. HOPE - one of the most powerful
words in the English language. FAITH and BELIEVE are important words
also. DREAM - we dream of the day when Jenn's hell is over, when
answers are revealed. MIRACLES - we pray for Jenn's miracle, two words
come to mind, Shawn Hornbeck, abducted at age 11 from Missouri on
10/6/2002---found on January 12, 2007!!!! More and more people are
found alive, yes, we are aware of the statistics against the miracle.
Someone has to be that statistic that defies the odds.......and lord
knows we are praying Jenn will be found alive.

Life goes on.....albeit with heartache and pain.....living is a daily
chore, a decision you must make, for if you choose to be angry, bitter
and miserable you have allowed evil to win twice, and to destroy you.
So....push to live to be as happy and functional as you can. This is
the message for all of Jenn's friends, colleagues and family and sisters
:-), live and laugh and remember , always. Be safe and pay attention to
your surroundings.

I miss Jenn more than I can put into words, her laughter, her wit, her
smile, her quirky ways, having intellectual conversations on everything
and anything. I miss shopping with her, playing scrabble, walking on
the beach, shelling....being together. I miss hearing her stories and
our Friday conversations as we drove home from work. I miss baking with
her, especially during the holidays. I treasure all the wonderful
memories and times spent together.

Thank you to each and every person, who continues to visit Jenn's
website, your messages of encouragement warm the soul. The countless
prayers give us strength and help tremendously. Please remember to pray
for all the missing and for all the law enforcement personnel who work
hard daily in trying to find answers for a family in pain. Enjoy the
Thanksgiving holiday, and be thankful for those in your life whom you
love and care about.

Awareness remains key, so again, thank you for continuing to spread the
word, here and abroad via the internet. Someone knows something, we
just must not have reached the right person, but we will with your help.

"The best way to cheer yourself up is to try to cheer somebody else up."
-Mark Twain

With gratitude,

Joyce Kesse (and Drew & Logan Kesse)
Family Letter, September 2009 -
"The world is a dangerous place to live, not because of the people who are evil, but because of the people who don't do anything about it" – Albert Einstein


Our family would like to take the opportunity to update the actions which have been ongoing in the effort to find Jennifer. Most of all we thank all of you who continue to help us in our fight to find our daughter. The awareness is still there and being passed around the world on a daily basis – PLEASE do not stop passing on this website to all you know, it works! We still to this day receive several tips a week, so we know the awareness is working. We have had many ground searches and they will continue until a lead or evidence of Jennifer in some way is found. The Police have put together another Specialized task force to look at Jennifer's case with new eyes, so maybe someone picks up on something everyone has missed to date. Jennifer's case is still considered "VERY ACTIVE" and authorities truly believe they will find her – we have great hope that is soon. We continue to speak on behalf of all the Missing in our state and country – the problem we have goes much farther than just Jennifer as most of you are aware.

Drew has taken on the role of President of Florida Missing Children's Day Foundation(volunteer) – www.fmcdf.org , working in a proactive manner to speak for those who cannot do so for themselves, the Missing , Abducted, Exploited, Trafficked and Unidentified. Joyce is right there with him in full support working just as hard. We do many speaking and training engagements for Missing Persons events as well as with Law Enforcement educational training. Education is desperately needed in the arena of the missing.

There is a golf tournament in Tampa 11/14/2009, hosted by Beef O'Brady's of Northdale & Citrus Park locations, at The Northdale Golf & Tennis Club. Please visit www.fmcdf.org "events" page for all info and registration form, it's filling up fast. Florida Missing Children's Day Foundation will be the recipient of all funds generated by the Tournament and we are humbled by their caring actions.

We are starting to put together the 4th annual Jennifer Kesse- "Beacon of Hope for the Missing" safety & community event marking Jennifer's 4th year of her beyond Hell Abduction as well as bring light to the over 4500 missing persons in Florida alone. That will take place 1/23/2010, in Orlando. Please come back to the site for more information on the event in the future.

We will leave you with this thought. What would America do if 255 military personnel were being taken or were missing everyday for a year? That is what we face for America's Missing, 102,000 Missing in our country on average daily. We think there would be WAR! There is but it is a silent - hidden one which needs to be brought forward in our great country and heard loud and clear – we will not put up with this heinous crime any longer. We ask you to step up to the plate and help any missing, abducted, exploited, trafficked or unidentified person you are aware of. You will find you will make a difference. Be the ordinary person, as we are, doing extra-ordinary things for those who need our help most!

We love Jennifer with all our heart and soul and will never give up on her. We want the person/people who have done this cowardly act to know, we will not stop until we find Jennifer. We will not stop until we find you! And we will not stop until we turn the tide on this most horrible violent crime.
Thank you all
The Kesse's
Family Letter, September 2008 -
As we approach the 2 3/4 year mark since Jennifer was abducted January 24,2006, we, her family, would like to again thank all of those who support Jennifer in our efforts to find her. We remain strong, focused and working hard to find Jennifer as well as multi Law Enforcement Agencies working Jennifer's case. Leads continue to come in and with the recent CBS 48 Hours special on Jennifer, 7/2/08, the tips have once again increased dramatically, for which we are greatly thankful. All involved still have great hope that Jennifer's abduction will be solved. This is NOT a Cold Case! We continue to ask that if you know any information or anyone who does, that they reach out to whomever they feel comfortable with in giving that information to, be it police, Crimeline (there are still rewards for Jennifer and the Suspect), a lawyer, clergy, or media outlet. They will get the information to the right people for follow up. To this day nothing has been found or used of Jennifer's and that fact gives us a continued source of hope and energy in the fight to find her.
As we have stated in the past, we will not go away, we will not stop the awareness needed to find Jennifer and bring her home where she belongs and we will not be intimidated or discouraged as time passes. Are we desperate? Yes, the time Jennifer has been Missing is simply too long. People must remember that there is an ABDUCTOR still loose and must be found and brought to justice. If we can identify the Suspect who last drove Jennifer's car and walked away, we will find Jennifer! Imagine for 1 second 2 people falling off the face of the earth and no one knows where they are? Just not possible. The clues are there for us to find and put together, there is at least one person and most likely more that know what has happened to Jennifer – they need to speak up, step forward and lead us to our daughter - NOW.
July 1, 2008, the Jennifer Kesse-Tiffany Sessions Missing Persons Act took effect. The new law greatly enhances who can report a Missing Person, what information must be taken and put into local and state databases quickly and efficiently and collect DNA if after 90 days the person has not been located. Thanks to the many people who worked so hard to make the law a reality.
Ordinary people can make a difference in their communities and they must also take back their communities from the lawless criminals, those who do not respect our laws which make us the greatest country in the world. Not until we, as a community, stand up and say enough is enough will we make our communities safer. Take stock in your community and be its' eyes and ears. Police cannot do it alone. They are there to support you, you must take the actions needed to fight crime, if not, there will be no one to blame but ourselves for letting a small percentage of our population ruin our neighborhoods and freedoms we so greatly enjoy. Be the Solution! Rise to the occasion and make a difference today. You see a crime call police. You know of a crime, call police, for you may be the next victim!
We hope that you all continue to pass on Jennifer's information to everyone you know and ask them to pass it on also. Together we will find our missing loved ones – together we will bring them all home and together we will make our city, county, state and nation even a better place to live.
May Good win over evil,
Kesse family and friends
---
HELP US PASS A MISSING PERSONS LAW
IN FLORIDA
Please cut and paste the attached Legislative Letter (word Document) into an email and send to any and all "State of Florida" Senators and House of Representatives Members asking them to co-sponsor and vote for the proposed Bills as they come up in committee and for a vote. All Senators and Representatives emails can be found at www.myflorida.com. We desperately need for all our legislators to be aware of this important Missing Persons proposed legislation and sign on to it! We have attached the proposed Bills for your review also.
Family Letter April 2008
We, Jennifer's family and friends, want to keep you up to date with the latest information and actions concerning Jennifer's Abduction. The investigation into Jennifer's disappearance has stayed extremely active as of late and leads continue to come in on a regular basis from multiple sources. We ask everyone to continue the awareness campaign of Jennifer's situation, it will, in the end produce the right information we will need to bring an end to her personal Hell. Additional resources have been afforded to the Orlando Police department to bolster their efforts to help in resolving the mystery of what has happened to our loved one, Jennifer. We will continue to have patience and we will persevere through the daunting effort of trying to find Jennifer and the person or persons who "Took Her" over 2 years and 2 months ago. Jennifer remains an extremely high priority for all agencies involved with the task of finding her and for that we are thankful.
Recently we found pictures of Jennifer's 4 leaf glover Tattoo she has on her left hip as well as a good picture of her pocket book she had with her at the time of her Abduction. We are trying to get those posted here as soon as possible, they may spark a memory in someone's mind of seeing either of them. Please also be aware of Jennifer's distinguishing marks; her Cleft Chin, Green eyes which sometime can be Blue, a chicken pox mark next to her right eye, surgery scar on her inner left elbow, her poor eyesight as well as now her 4 leaf glover tattoo. We don't think at this point Jennifer will look like the pictures we all see and distribute, so we ask to be aware of the things which most likely won't change on her physically.
We are also working hard on the proposed laws enhancing Florida's existing missing persons laws and we are down to the wire and still need help in contacting any state Senator or Representative and ask them to support SB 502 and HB 223 and pass it this session which ends in the next 3 weeks in Tallahassee. We thank everyone who has helped us through emails and phone calls to legislators on this important proposed law, which you may read about just above this writing. This effort has been an education in our legislative system and a daunting task, as we as ordinary citizens try and pass laws without lobbyists, lawyers, Interest groups or a large bank account. We can and are making a difference as we join together for a common cause worth fighting for and we are grateful for all your help.
Please check back soon to this website, CBS 48 Hours Investigates is doing an entire show on Jennifer in late April/early May and we will post the date as soon as we get it. We also want to thank all the media outlets for continuing to tell Jennifer's story, all of you have been a God send for her awareness and without you our quest would be even harder.
Please also remember there is still an Abductor(s) out in our community/state/country/world somewhere who must be identified and taken off our streets so as not to have one more victim of this heinous crime acted on by this person(s).
Family Letter – November/December 2007
We would like to take this opportunity to wish everyone an enjoyable and safe Holiday Season. We thank you for all the support you have given Jennifer and our family through the past 23 months but most importantly we thank you for not giving up on Jennifer and for helping and continuing to keep the awareness of her Abduction on 1/24/2006, strong, growing and alive. Please know that Jennifer's case is not cold! Tips still to this day come in from numerous sources and it is because of your efforts that will ultimately help bring home Jennifer. There is more manpower, resources and energy at this point in time working Jennifer's case than any other time in the past. The authorities will not give up, they have assured us of that and truly believe Jennifer will be found.
We are planning events for the 2 year mark since Jennifer's abduction and they will be finalized soon. We know we will be on "The Corner"(John Young Parkway & Americana Blvd.) Thursday, 1/24/2008 for the morning and the evening rush hours, holding Jennifer's Reward Posters to remind people she is still Missing and endangered . We are also planning a community event for 1/26/08 in Orlando and those details will follow in early January, so please check back then.
The proposed Missing Persons Law we are working on is doing very well (please see front page of website for details of proposed law and how you can help). We have secured sponsors in the Senate, Sen. Lee Constantine of Altamonte Springs and in the House of Representative, Rep. Evan Jenne of Davie, with approximately 12 co-sponsors and growing. FDLE has done great work in writing the proposed Bills as well as gaining support for them to proceed. We will keep you posted as it goes through committees and the help we will need to contact committee members to express your support for the Bills.
Many people ask us how do we stay positive and focused. Mostly it is our unconditional love for Jennifer which will never waiver. One of our many volunteers recently passed this writing on to us and we thought it explains our positive attitudes and hope. We hope it can help others who face negative experiences on any level.
With humbled thanks,
Drew, Joyce, Logan Kesse and Rob Allen
October 24, 2007 Family Letter
91 weeks, 21 months have now passed since Jennifer was abducted. We are going to keep this months' message positive. There is no reason to dwell on the obvious pain we experience every minute of every day we are without Jennifer. Our pain does not matter, Jennifer's is the only PAIN which matters. Having said that, we would like to thank everyone who continues to talk about Jennifer, pass on information about Jennifer and who simply cares about her situation. Leads continue to come to us on a daily basis from several sources, Family Tipline, Crimeline, Orlando Police and America's Most Wanted, to name a few. The efforts of the general public, family, Friends and volunteers have been invaluable in keeping Jennifer's case extremely active even after 21 months. You are, in conjunction with the authorities, keeping her case moving forward!
Many people think that Jennifer's case may be losing steam, cold, or even that she had been found as we hear from you. This could not be further from the truth. Jennifer's case is the most active it has been since the early weeks after she was taken. The quality of leads are improving also.
Now is the time we ask all of you to continue the pace of passing on information. It is crucial that it not let up. We are desperately seeking answers to where Jennifer is, who took her and how do we find her and get her back home to us, her family. We truly feel we will find Jennifer and it will take a world of caring people to make that happen. We have heard from people in every state in our country as well as at least 48 other countries, all passing on Jennifer's information and keeping their eyes and ears open for her because she could be anywhere in the world at this point in time. We are humbled by your true concern and thank you for your unending actions of awareness for her. We are especially thankful to the Orlando/Central Florida region for refusing to let Jennifer's case subside as well as the police agencies who continue to investigate her abduction.
Please remember there is an abductor(s) still amongst us who need to be identified and brought to justice. Until then, we can only ask, "Who's Next and when it will happen?"
We are again attempting to enhance our Missing Persons laws in the State of Florida in the next session. Our proposed Bill changes (cuts down the time period) when, how and to what databases a Missing person information MUST be entered. It also raises the age from 18 to under 26 years of age for an immediate Missing persons report to be generated and after 90 days still missing, the law will require DNA be found , taken and added to specific databases to help solve the case, as well as gathering more information than currently taken by Police. We have sponsors for Senate Bill SB502 in both the Senate and the House of Representatives. The FDLE has been working very hard in writing the law and gaining the needed support to make it become law which we are grateful for. Please visit www.myflorida.com and search for Senate Bill SB502, sponsored by Senator Lee Constantine of Winter Park Fl., and follow it as it goes through committees and hopefully passed into law. There is a copy of the legislation on this page to the left for your review.
We ask that you contact and express support for the Bill to your local state representatives so they are familiar with the proposed law when it comes up for vote, to insure passage. It will surely help those in the future. The quicker police respond the better the chance of recovery of the missing person – Plain Fact!
We have had some great media awareness for Jennifer this past month and upcoming month. We were asked to do a segment on The Montel Williams Show, which aired 10/11/07. It was a great show with Tom Morris from America's Most Wanted along with Montel spotlighting high profile criminal cases and missing people. We were honored to have Jennifer's case on the show which was shown around the world!
We also were contacted by the Oxygen Network for the show "Captured" which features cases where people are abducted or missing and found, then the last 5 minutes of the show a current missing person's case is featured, Jennifer will be one of those featured as still Missing. Date to be announced.
On 10/13/2007, the Northgate Baptist Church in Tampa conducted an awareness vigil for Jennifer which we attended and were thankful for, having raised our family in Tampa for 16 years. Once again the community has stepped up in support of Jennifer and will not let her story go away.
We have also been contacted by the producers at America's Most Wanted who are putting together a segment on Jennifer for their show. This is absolutely huge for Jennifer! The show has a standing record of 1 case solved for every show they produce. That is Results! We will keep you posted on an air date.
We were also interviewed by Poker Pro magazine for an article which came out in this month's issue about the 100,000 decks of playing cards Crimeline and FDLE placed in the State Prison system and also for sale to the public which Poker clubs have been buying and using in "Poker Runs"(Tournaments). Leads are coming in and a murder case from 2004 was just solved by a prisoner playing with the cards noticing someone he knew and speaking with authorities about facts which directly solved the murder! 3 years after the murder, considered a cold case and 2 ½ months after placing the cards in the prisoners hands. They do work and we urge all states to generate a playing card program for their prison system.
We also want to thank The Maury Povich show, who till this day, continues in different markets and countries to show the Missing Persons episode which featured Jennifer. The latest showing this month was in Canada and Australia. Again, simply invaluable awareness for Jennifer and others who are Missing.
So as you can see we still hold great HOPE that Jennifer's journey through Hell will end soon and there are multitudes of people, police and media who along with us will not give up on Jennifer being found. She deserves to be found – all the Missing deserve to be found!
September 24, 2007, Monday-Missing 20 months- Family Letter
It's so hard to comprehend that 20 months have gone by since we last spoke with Jenn. Last heard her voice, heard her laugh, the last time we told her we loved her. Surreal…..continues to be the word that so often comes to mind. Time has stopped in so many aspects, yet flies by at an alarming pace. How could this have happened? The massive efforts of so many who are giving of yourselves, your time and commitment to helping our family and the Orlando Police Department keep the AWARENESS regarding her abduction will in the end work. Awareness is critical in keeping the phones ringing with tips, we need answers and they are out there. We need the people who know something, think they know something or overheard something to please break their silence, help our child be found. No one deserves to be taken against their will!
Humbled? You bet, at the goodness of so many who continue to help in so many ways. The prayers, strength and positive energy that are sent to us on a daily basis is in part what keeps us moving forward. We are as determined as ever to find Jenn and bring her home, FAITH…HOPE…BELIEF….MIRACLES…..
We were asked to do a segment for The Montel Williams Show on Missing Children along with America's Most Wanted. His entire staff was a pleasure to work with, as was Montel. He is a passionate and compassionate man and we feel fortunate to have had the opportunity to be part of his show and again keep Awareness high for Jenn's case. It will air Thursday, October 11, 2007. Check www.montelshow.com for stations and times in your area.
To all of our family, friends, colleagues, neighbors and to Jenn's friends, coworkers and "sisters", a huge hug of appreciation and thanks to you all. We know how difficult this has been and continues to be as time passes, we all miss Jenn so terribly. Living is hard, but we must for ourselves, friends and families as Jenn would want us to. If we do not, and we allow evil to take over and cripple us, evil will have won twice. Together and united, we will take a stand against evil and not allow it to win. Evil stole Jenn from our lives, but not our memories, never our memories.
Please continue to pass her website on to everyone you know here and abroad, ask businesses to consider placing a Missing Person Alert on their home page and then linking it to this website. By sheer numbers, we will continue to increase the awareness, thus hopefully reaching out to all groups of people from all walks of life. If everyone was aware, then perhaps we would be successful in reaching those individuals involved. We can only hope and pray that sooner, rather than later we will have found our beloved Jenn.
August 24th, 2007 Family Letter
Friday August 24th marks 19 months since Jennifer was last seen or heard from. She is still considered "Missing and Endangered" by Orlando Police., Orange County Police, FDLE and the FBI. We, as her family, still hold out HOPE that Jennifer will be found alive and brought home. We hold that belief due to the continuing fact that nothing has been found or used of hers since 1/23/2006, 19 months ago. So until someone comes forward or evidence is discovered to the contrary we will stay with the belief she is alive, held against her will and is waiting to be found and rescued! We will not stop our fight to find our Missing Daughter for the good or the bad, Jennifer needs to come home – NOW!!
We again plead with anyone who has any information about Jennifer or the Suspect who last drove and parked her car in the Huntington on the Green Condo's at the corner of Americana and Texas Ave in Orlando Florida, 1/24/2006 at Noon, to come forward for Jennifer's sake. End her pain now! There is still reward money available for information leading to Jennifer's whereabouts as well as for information leading to the Suspect's Identification and whereabouts. We are a desperate family looking for our loved Daughter who was taken in an instant without cause. Please take the time to view the photos of the Suspect/Person of Interest on this website. Take the time as many of you have many times to pass on the information to all the people you know and ask them to read about her abduction and pass on her website to all they know. Awareness is everything and we continue to this day to receive tips everyday and we thank you, don't stop her awareness campaign. Jennifer will be found and you, the people, who visit this site and care enough to keep her story moving forward are our biggest asset. You do make a difference when you pass on her information – Please do not stop!!!
The outpouring of support we receive from people in the Orlando area as well as the state, country and around the world still amazes and humbles our family. We were recently contacted by a local Artist from Orlando, D. Rector from Nakimalon Arts Inc, www.Nakimalon.com . Not knowing how he could help, his daughters inspired him to create a portrait of Jennifer to let us know people do really care and are supporting us in our fight to find Jennifer. He presented that portrait to us recently and is a true work of art. D. Rector we thank you for your creative work and support for Jennifer and our family.
We would like to share another "Letters from Home" from our friend Kathleen;
I came into the Kesse circle later on when I married into it. I can remember the first time I met Jennifer. The first thing that grabs you is her physical beauty. Then I watched her interact with everyone and listened to what she had to say. I thought to myself, this is a composed, intelligent, focused young woman with big heart, beautiful inside and out. She seemed to me to be mature beyond her years, but that was balanced with a terrific sense of fun and enjoyment of life. She was as they say "the whole package". Wow, how far she could go in life. What a fantastic future was ahead of her. Those were my thoughts back then.
When my husband called and told me she had disappeared, I pulled the car over to the side of the road. My legs were shaking and I couldn't focus on driving. I did finally make it to the business meeting I was headed to, but I did not hear a word. Much to my dismay a year later, I was at the same meeting at the same place, same time and still no Jenn.
I talk about her to everyone I meet who will listen. I just did this today and spoke to someone I had never met before. They all ask the same questions, make the same comments. "Well maybe she just wanted a break from her life". No I answer, she has a fabulous life. She loves her job. She loves her new home. She loves her family and friends. There was nothing to take a vacation from. " Maybe she has another life somewhere and is living that life" No, I say. She was extreme close to her family. She would never make them suffer." She is a direct and truthful young woman. If there was another life for her she would go live it. She isn't about scheming, lying or deceit. This is not in her nature.
She was taken by someone. And if that person has a child, a mother, father, sister or brother, aunts, uncles, cousins who they love and care about then they need to put themselves in our shoes. Think of how her disappearance has affected Jenn's family and friends. This person of interest has not done an honorable thing. But they could do something honorable by picking up the phone to tell us where she is. Just a sentence or two that would enable us to find her, this would be enough. That would be all it would take to help another family to go on. This person should call the police. Enough time has passed. It would only take a phone call to bring peace to themselves and us.
Kathleen
June 24,2007

17 months have now passed since Jennifer was taken from us through a cowardly act of abduction. To Jennifer we say, "We have unconditional love for you and will never stop searching for you - never - until you are found and brought back home to us, your family". As time passes, we her family, Police, friends, volunteers and people who care around the world have not faltered or slowed down in our continual search for her, her belongings and the Prime Suspect who was last seen driving her car and parking it for good at The Huntington on the Green condominium complex on the corner of Texas and Americana Blvd. in Orlando, Fl., January 24, 2006 at high noon and simply walking away never looking back.

To this day there has been NOTHING found of hers that tells us of her whereabouts or that of the Suspect. It is for this reason that we still hold out HOPE that Jennifer is alive, somewhere in our world and is waiting to be found and/or rescued. We have had the task of keeping the awareness of Jennifer's abduction in the public's eyes and minds through every means possible most recently and currently through a $1,000,000 reward for her "Safe Return" good through July 4, 2007 and the use of a Mobile Billboard in Orlando roaming the streets with all the information anyone needs to know to help us solve her disappearance. We urge all of you who have helped us or who simply care to continue to keep the awareness high through any means possible.

Awareness is EVERYTHING!!!!! You, the general public, are Jennifer's greatest asset and will in the long run solve what has happened to our beloved daughter. "BE THE SOLUTION!", you hold the key to the answers we so desperately are seeking and only through your continued support and keeping your eyes and ears open will it help to end Jennifer's journey through Hell.

No one should have to go through what is or has happened to Jennifer. Just for a second put yourself in her shoes and feel the shear horror and Hell of being taken by someone against your will and never to be seen again for 17 months thus far. Your heart skips a beat or actually stops for a second or more, your palms get sweaty, it's hard to breathe, your mind goes in a thousand different directions, do you fight? can you fight? or do you let yourself be controlled by your captor(s) in hopes someone finds you and soon? After time do you simply become another person in your mind, not remembering who you truly are so you can cope with your situation or do you keep your mind and live a life of total control and fear by another person(s)? Let that feeling guide you in helping to keep Jennifer's name and face out there to the world. Will you be next? Who will be next? And what will you do?

To the person(s) who have taken Jennifer from us. You cannot run or hide forever. You and she will be found, that we promise and have no doubt of. You have committed a horrific crime against Jennifer and Humanity that is not tolerated in our society and we will not back down in fear of you or your cowardly act. There are millions of people looking for Jennifer and YOU every moment all over the world. You should be looking over your shoulder every second of everyday you breathe the air you don't deserve. Don't sleep for you are most vulnerable then to be found. Afraid to show your face in public? You should be because one day very soon, someone is going to recognize you and this will all be over and you probably don't think we know what your face looks like - wrong again. Think you can trust your friends? Wrong, they will be your downfall. They will have to give you up to save themselves for they are just as guilty as you. Think we'll simply give up? You cannot be farther from reality. We will continue to hunt you down until we have you. Think you will get away with what you have done? Not a chance as long as we have an ounce of breathe left in our bodies. The time has come for you, to simply give up. You have no future constantly on the run, hiding, hoping someone doesn't recognize you, trying to keep your secret(there are no secrets in this world). You are most likely very tired of being on the run, worrying, wondering when you will be found or turned in by a friend, lover, teacher, neighbor, stranger, boss, pastor, or even your own family. Will it be by the check out person at a store you visit or by a toll collector on a road you drive. Maybe by your doctor, lawyer or the delivery guy you just ordered dinner from? Will it be by a passerby on the street that notices you? Or the cop who stops you for a traffic violation? You see there is no place to hide, YOU are being looked for everywhere as well as Jennifer. More people are aware of you than you can possibly imagine.

We wish to share a very touching letter we received from one of Jennifer's closest friends.

Drew, Joyce, Logan Kesse and Rob Allen

Jenn, Each morning when I wake up, I think of you. I wonder if you can see the sunshine. Each evening when I fall asleep, I think of you. I wonder if you have a blanket to keep warm. And each hour in between, I think of you. I wonder where you are.

They say time heals everything. I don't know who "they" are, but they're wrong. The days, weeks and months continue to tick by since your disappearance on January 24, 2006 and nothing has gotten easier. The void of not having you around isn't getting smaller; The sadness I feel today isn't any less than that Tuesday; The ache in my heart hurts just as much.

I think of all the times you've come to my rescue, all the times you've held me as I cried, and all the times you've sat with me when I needed you most … and now I sit here with the deepest feeling of failure. Failure, because I can't come to you at this time you so desperately need someone. I'm sorry the puzzle pieces to your horrific experience aren't all put together. I'm sorry we haven't found you yet. I'm sorry this is taking so long.

My memories of you are what keep my feet moving forward - seeing your picture, imaging your laugh, remembering the wonderful years we spent together. My thoughts of the future are what keep my feet moving forward - imaging the day when your hell is over.

Until then, I want you to know you are loved. I want you to know we will never give up. We WILL find you.

xoxo Lindsay

May 24th, 2007 Jennifer has been missing for 16 months………………..

We thank each and every person who has continued to care about, pray for and offer strength during this extremely difficult trying time. We thank you for visiting this website, for passing it along. Thank you to those that have put a "missing person's alert" on their homepages with a link to Jennifer's website. AWARENESS IS KEY……….

We want to share some heartfelt "Jenn stories" from some of those in Jenn's life . We hope they touch you and help you to understand that Jenn's abduction has affected not just family and friends, but co-workers, former classmates, neighbors, the volunteers, strangers who care, the law enforcement personnel, media, sorority sisters, the list goes on and on. We hope that everyone is now more safety oriented, are paying attention to the world around them and are willing to get involved.

Aunt Ticia;

The thought of writing the monthly letter has crossed my mind on several occasions. One thing that stops me is the powerful letters you write and that anything I could write may not "hold a candle" to yours. Just so you know, for me, today, May 24th marks a day-but doesn't affect the heartache of everyday without Jenn. Sending heartfelt loving support xxxooo Ticia

May 24th 2007. Sixteen months ago today the promising life of Jennifer Kesse, as well as those who know and love her, changed forever. Although, some events throughout this time are blurred, I remember distinctly where I was when the call came and often times think of January 24, 2006 as our family's own 9/11. Logging on to Jennifer's website and reading the guestbook gives us a glimpse of how far reaching and how great the impact Jenn's abduction has been on family, friends and perfect strangers, literally throughout the world. Yet the answers elude us and we are left to wonder...Where is Jenn? Why Jenn? How could this happen to Jenn?? When will Jenn be found? Who took Jenn away from us? As time goes on it is no secret holding on to hope gets harder, but For the Love of Jenn and to keep some semblance of order in our everyday lives we continue to EXPECT MIRACLES. Whether it be jubilation or sadness when our questions are answered, to some degree it will be a relief that we don't have to worry anymore. I speak for myself but know others feel the same, NOT KNOWING, waiting, wondering and the void we feel at family gatherings not having Jennifer with us is the hardest part. To all the dedicated professionals who have worked tirelessly to find Jenn, your efforts are appreciated by many. Keeping the lines of communication open and keeping Joyce and Drew informed, admirable. Although, I don't think you could have it any other way given their determination and commitment to find their beloved daughter. Straight honest open information is what I hope you will continue to give them. They deserve that. First hand I have experienced the love and respect these parents and children have for each other, and first hand I have enjoyed the love and respect they taught Jenn and Logan. Respect of self and respect of others as well. When you read these letters on a weekly basis it is signed by the Kesse's and Rob Allen. Rest assured, that the names of those of us who love and miss Jenn and support you, Joyce and Drew in your efforts are implied.

Jennifer's Aunt Ticia

Lauren;

Well Joyce and Drew, I now see how difficult it is for you all to write this letter every month. And I have to say its really hard to fit Jenn or my friendship with Jenn into words, it has been since day one, instant and I think its hard for people who don't know the "la la sisters" or boppsy twins to truly understand the depth of our friendship... but this is a small attempt for the world to see what Jenn means and is to me and how very much I miss and love her. Love to you both...Laur

Our moms joke all the time how my friendship with Jenn began "pre-birth". Our parents have known each other all of their adult lives and I even have a picture beside my bed of Jenn and I playing together as babies. But the truth is, I can remember the very day Jenn and I truly became best friends. We had moved to Florida in the summer of 1988 and I missed my friends and family in NJ terribly. A couple months after our move, my aunt and uncle were having their best friends (the Kesse's) down to visit from Virginia. My mom told me that they had a daughter my age and I would finally have someone to play with. I remember seeing Jenn's picture on my aunts refrigerator (with her long platinum ponytail and huge smile) thinking that she was too old for me to play with. Something about her...she just seemed to give off the presence of someone older than her age (even at 6 years old). The long and short of it is that that day they arrived for their visit and 20 years later here we are. What I found in Jenn is something so special and treasured its hard to wrap my or anyone else's head around it. From 7 years old on, Jenn has been with me through absolutely every twist and turn my life has taken. Most of the time calling Jenn my best friend doesn't even seem like the right word. Jenn is so many things in my world. She is my confidant, my therapist, my 5 hour phone conversation, my strength, my wisdom, my solace. She is my comfort and consolation, my challenge and my reality. She is my understanding and my insight; my sympathy and my compassion. She is my voice of reason. She gives me support when I am right and never hesitates to say I'm wrong. She is ALWAYS the one who gets it. She is ALWAYS the first one there. She is a voice if I need advice and she is quiet when I need an ear. She is my sounding board. She listens to what I say and she hears what I don't say. She is my favorite person to laugh with. She is my favorite person to cry with. Jenn is my other half. I can't remember a time in my life that I didn't share with Jenn. No matter where we lived or what we were doing a phone call or visit with Jenn made everything seem a little bit better. Jenn and I have been the rock in each other's lives for 20 years. We have seen each other through every up and down, good and bad, happy and miserable experience of our lives. It is hard to put into words what a friendship like this means. It is a security and a blessing some can only hope to find and I feel unbelievably fortunate to know someone so extraordinary. I recently read that when it hurts to look back and you're scared to look ahead, you can look beside you and your best friend will be there. And what I pray for with all of my heart is that through her hellish nightmare Jenn can look at our memories, and laughs and the many many stories of our lives together and ALWAYS feel me beside her. Xoxo Laur

Erin;

hi joyce, drew, logan & rob...i thought i would write a few words in honor of jenn. Erin

January 24, 2006 marks the day that very important loved ones lives in my life, including my own, would be forever changed and filled with heartache. It is a day that is constantly on my mind every second of the day, as well as my family's. When I was little, I can remember how much Joyce, Drew, Jenn, and Logan were a part of my life. They had moved to Florida a little after my family did and they were very much a part of my growing up and my happy times. Jenn was like a little sister to me. There isn't a time I can remember where she wasn't at my house or my family at her house. And yes, because I was the older sister that meant me sometimes "bullying" her and my sister or teasing them as teenagers often do. Yet, Jenn always was sticking up for herself and Lauren. She was always by my sister Lauren's side, whether it was working on their babysitting club, riding their bikes, or playing dress up, like the time they were an old grandma and grandpa for Halloween. And yes, Jenn was the old man. There was never a time Jenn and Lauren weren't there for each other. They did everything together and they were more than the typical childhood best friends, they were kindred spirits. Lauren relied on Jenn for so much in her life and Jenn was always there. Jenn came to visit me in Boston for New Year's in 2004 with my sister Lauren. I lived in a tiny apartment with no furniture and all I had for Jenn and Lauren to sleep on was an air mattress that had a leak. But Jenn didn't complain. She and Lauren laughed the whole weekend and talked all hours of the night on a small, leaky air mattress. My sister had been going through a really tough time and even though Jenn could have stayed in the warm weather and spend New Year's in a million different places, she came to spend it in Boston with Lauren because she needed her. That is the type of person Jenn is....just a solid, good hearted and caring friend. She made the best of Boston even though it was below zero. I remember she was so happy because she met a guy she really liked named Rob. I was so happy for her because she was doing so well and I remember thinking how lucky Lauren was to have another sister like her. Jenn's abduction can not be put into words other than describing it as HELL. The person who abducted her not only changed her life, but all of the lives around her who love her so much. The heartache that Jenn's family and friends feel is something that many can't even imagine. The day Jenn was abducted is the day that I lost not one sister, but two. I often wonder if the person or persons who know something could see the tears we all cry and the love we have for Jenn; I think then maybe they would lead us back to the person we love so much. Jenn is a beautiful person on the inside and out. She encompasses what many wish they could be. She is rational and smart. I know that somewhere someone knows something. Everyday I pray for a miracle. When I wake up in the morning and go to bed at night, I pray for the miracle and think of Jenn's beautiful smile and how much she means to me and my family and all those who know her. We will not give up and I honor Jenn on her birthday and hope for that miracle. Love, Erin

Bob;

Simply said, Jenn is someone that anyone would want to be around. It's hard to not feel good when you see someone else enjoying their time with friends and family so much; and that is how I always see Jenn. When someone mentions Jenn, it's tough not to smile. I have only known her about five years, but that seems to be the effect she has on everybody; I can only imagine how strong that feeling is among her close friends and family. Jenn, Lauren, and I share a similar off-color sense of humor and anytime we get together, we spend most of our time laughing until we can hardly breathe. It feels good to be included in a friendship that is so close and strong; Jenn and Lauren are family to each other. And I know all three of us can't wait to have those laughs again. Bob

April 24, 2007 Kesse Family Letter

….15 months ago Jennifer's life and the lives of the many who know her changed forever. Time does not heal all wounds. Time does stand still, but yet it also flies by at an alarming pace. We will never get over Jennifer being stolen from us, but we will get through it, somehow…someway .….with the love and support of family, friends, co-workers, colleagues, neighbors, volunteers and the many caring people that pray for her on a daily basis. United with the help and support of the many law enforcement professionals, the firemen, bail bondsmen and the countless others who have in someway worked on and/or continue to be part of her investigation, we will find the answers that we all so desperately crave.

Faith, hope and the belief that right will win out, we expect Jennifer's miracle, or the answers to the abduction……

Trying as this might be for all of us, we must remember that this is about what happened to Jennifer Kesse. It is not about anyone but her and what happened…..Any little thing that one can remember, please call the Orlando Police or Crimeline let them decide if it's relevant or not.

Focus on the person of interest, time and time again, we stress that if you knew this person….you would recognize them even without their face being visible. Study the picture…who do you know that walks in that area of Texas & Americana in Orlando? There is a lot of pedestrian traffic in that area. The Winn Dixie Shopping Center is always busy. Of importance is the fact, think back, do you recall seeing someone driving a 4 door Black Malibu Classic 2004? Someone who maybe doesn't own a car, only drove it briefly and then it was dropped off in the visitor parking lot at the Huntington on the Green Condominium Complex a mere mile or so from Jennifer's condo (at the Mosaic at Millenia on Conroy Road) at around noon on that Tuesday, January 24, 2006??? Does anyone recall passing by the entrance to Mosaic at Millenia at morning rush hour and think, remember did a black car pull out of the complex perhaps driving erratically? Perhaps not. We urge you to please look at the picture of her car, the person of interest. For those living in the Huntington on the Green Condominium complex where her car was found, please, think back, what do you remember, Jennifer's car was parked there for approx. 44 hours before a resident of the complex called to report it. The person of interest is between 5'3" and 5'5" tall - someone small in stature.

People talk, if you have knowledge of any circumstances surrounding Jennifer's case, please don't be afraid, do the right thing, make the call now. Contact a lawyer, member of the clergy, the police, a fireman, a member of the media and share what you know. There is reward money for the person of interest, as well as for information regarding Jennifer's case. You can remain anonymous and would be giving a heartbroken family the chance for answers.

If you own a website-please consider putting a Missing Person link on your homepage-then linking Jennifer's website. AWARENESS IS KEY! The internet a powerful tool.

Thank you for your continued support and assistance, Joyce, Drew & Logan Kesse and Rob Allen

February 24, 2007 Kesse Family Letter

Another month has now gone by making it 13 very long months since we last saw, hugged, kissed and spoke with Jennifer. Time does not heal all wounds when there are no answers. We, her family and friends are as strong as ever if not stronger and committed to doing everything humanly possible to find her and bring her home. We have said this time and time again; however the investigation into Jennifer's abduction is still VERY ACTIVE. Leads continue to come in almost daily and we need them to continue so please if you know anything - anything, and we know someone knows something, do not discount it and call any one of the contact numbers listed on this site, Police, Crimeline, family tipline, a lawyer, the Clergy or anyone you trust to pass on information, we are desperately seeking to end Jennifer's disappearance. No one deserves what she is or has gone through and it should not be tolerated by any society. To this day, there is still an abductor(s) loose amongst us and they need to be found and taken off our streets. If not, WHO WILL BE NEXT?

If you do know information and you are not coming forward you are considered just as guilty as the person(s) who has committed this heinous crime. It is not too late to make a difference in bringing Jennifer back home to us, make the call - NOW! There is hope for those involved. It's not too late for them to show remorse for their doings and come forward. Yes, it will be the hardest thing you have ever done - giving information or coming forward - however Jennifer is a human being, not an object, and needs to be freed or found, SIMPLY LEAVE HER IN A PUBLIC PLACE AND GO! We are not going to back down or go away nor will the authorities! It's only a matter of time, so make that time NOW! There are still reward monies available for Jennifer's whereabouts or The Person of Interest's whereabouts.

We thank you all for continuing to keep Jennifer in your hearts, minds and public awareness!

Drew, Joyce, Logan Kesse & Rob Allen

A Message from Bill Gilmour, Jennifer's Uncle

Faith, Hope and Love…the greatest of these is love, but do we?

Faith. 62 weeks have passed since my niece Jennifer Kesse was abducted in Orlando. Her family and friends continue to seek answers. With heavy hearts we pray for God's strength, courage and compassion everyday until Jennifer is brought home.

Hope. This week billions of people around the world celebrate the fulfillment of God's plan for our salvation. Planned perfectly, flawlessly implemented and accepted in obedience to our Creator. Understanding this gracious gift and by our faith we are able to patiently wait for the Person of Interest (POI) to be identified by "someone" - who knows this person - a friend, neighbor, relative or coworker.

We know that "someone" knows who this person is. If that person is you, Jennifer will not be brought home without your help….please reach deep inside yourself and make the call that will bring this 62 week ordeal to an end. Know you have our forgiveness.

Your silence, added to that of many others, contributes to the unprecedented rise in crime now experienced by the people of Orlando. Each and every instance of violence towards anyone impacts not only the victim, but countless others - in fact, the entire community. Why? Because of our general lack of concern, empathy and compassion toward one another.

We want "someone else" to do something, someone else to fix the problem. What about us? We look inward and say I'm not the problem it's "those" people. We point fingers, judge others, but rarely do we look at ourselves to see if we play any part in the overall decline of civility.

I recently took this survey to see how I was doing in my relationships with others, you can do the same, where my name appears insert yours:

1. Bill is patient

2. Bill is kind

3. Bill does not envy

4. Bill does not boast

5. Bill is not proud

6. Bill is not rude

7. Bill is not self-seeking

8. Bill is not easily angered

9. Bill keeps no records of wrongs

10. Bill does not delight in evil but rejoices in truth

11. Bill always protects

12. Bill always trusts

13. Bill always hopes, and perseveres

14. Bill never fails.

Reality check! How did I do? Not as well as I thought. At various times my actions and words don't reflect a heart that demonstrates love, humility, compassion for others or just plain common courtesy interaction with others. I've challenged myself to be that "someone else". How did you do?

Love. I would like to challenge each of us to be part of the solution by improving the civility in our homes, schools and communities by changing how we act and speak to one another everyday. Start with baby steps -one conversation and one person at time. Set an example everyday for our spouses, children, neighbors, friends and coworkers…by caring about others more than ourselves we can make a difference!

January, 2007 Family Letter

January 24, 2007 marked one year since Jennifer was last seen or heard from and her nightmare began through the senseless act of her abduction in Orlando, Florida. One year ago her life and the life of her family and friends, changed as she and we knew it.

Time has stood still since then and will until Jennifer comes home to us. Though the mystery of her abduction remains unsolved our resolve to find Jennifer is unwavering and has never been stronger. The heartache and pain we feel from her absence every moment cannot be put into words. We feel Jennifer within us . . . she gives us the strength to continue our fight to find her. Jennifer we love you, miss you and will never give up on you!

Jennifer's disappearance has touched the hearts of many people who we may never know - from Orlando, our state, across the country and the world. So many people have reached out to help her in ways that astound and humble us. It is absolutely amazing. We would like to extend our heartfelt thanks to everyone for unselfishly giving of your time, support, kind words and comfort, which has been a great source of strength to us - we are forever indebted to you.

We have not yet reached the right person who can provide the needed answers to find Jennifer. To the person(s) who are involved with Jennifer's disappearance and the family or friends of these individuals, who can provide information on what has happened to her, we ask that you search your heart and soul for the strength to come forward so we may bring Jennifer home. We know it is difficult, we understand it will take a lot of courage to do the right thing, but know that peace and forgiveness will be yours.

To the authorities, who have been tireless in their actions and commitment - we want you and your community to know that we greatly appreciate the individual and family sacrifices each of you make everyday. We know how hard you all are working to bring Jennifer home. Your work and ours are not done until we find Jennifer. We will be there along side of you, supporting your efforts for as long as it takes. You will always have our total respect and admiration for the work you do! Our prayers are with you and your families so that you safely return home to your loved ones everyday.

Many thanks to the media both locally and nationally - you have shown our family incredible support and compassion when dealing with us. We thank you for being there and keeping Jennifer's story high in public awareness which is critical in missing person's cases. You are an integral part of the equation which will ultimately bring Jennifer home. You all have been true professionals and have shown great respect to Jennifer and our family in a most sensitive crime. Please keep her story alive!

Finally, we ask every reader to please continue to pass on this website to everyone you know and ask them to read about Jennifer's story and pass it on to everyone they know. Awareness and visibility will help create action and results!

Please remember that Jennifer is not the only missing/abducted person in Orlando, Florida or our country, and attention is needed to help the families of all missing people, each of us can make a difference!

Many thanks to all of you, Drew, Joyce and Logan Kesse and Rob Allen

Upcoming awareness event for Jennifer:

Out of our constant calls for ideas to keep awareness of Jennifer's abduction high and in the public's eye and mind, a suggestion came to us from one of Jennifer's co-workers to aerial advertise Jennifer's Missing information over the two College Football Bowl games played in Orlando's Citrus Bowl this Holiday season, December 29th and January 1st. We contacted Jimmy Stevenson of Rosie O'Grady's Aerial Advertising in Orlando about doing just that, flying an aerial banner pre-game over the Stadium and surrounding areas advertising Jennifer's Missing information. Jimmy responded quickly to our call and arrangements have been made to fly the banner which will read;

help-findjenniferkesse.com 800-423-tips - $$$.

We wish to add that after all arrangements were made Jimmy and his wife Robyn contacted us and let us know that he and his family would be paying for all costs involved in flying the aerial banners for Jennifer, another random act of kindness from total strangers. Jimmy, Robyn and family, we thank you for your kindness, generosity and willingness to help a very desperate family find their loved one. People of Orlando should once again be proud of the community they call home. Jimmy, our family wishes yours only the best life has to offer both personally and professionally.

December Kesse Family Letter

12/24/2006 will mark 11 months since Jennifer was last seen or heard from in or around the vicinity of her condominium at "The Mosaic" in Orlando. The incredible void we feel in our lives since her abduction cannot be put into words that would match the feeling we experience every second of every day. One of the most precious parts of our family has been taken from us for what seems to be a senseless criminal act. We have come to realize that nothing makes sense in regards to her abduction, which only makes it harder to cope with. With the Christmas holiday upon us and the first one in 25 years without Jennifer, she will be greatly missed in a physical sense, however she will be within each of us in mind and spirit and for that we are grateful and thankful.

We wish to again thank all of you who have reached out to help us during her time of need. The acts of kindness which we seem to receive on a regular basis from both friends and strangers never cease to amaze us and we feel blessed with each and every one of them. Without the outpouring of this help we would not be able to continue the fight to find Jennifer. In this crazy mixed up world we live in, the good far outweighs the bad and we truly believe that good will always win even through the most tragic of acts and hardest times.

We would like to ask all of you who read this message to reach out this Holiday season as well as all year long to commit RANDOM ACTS OF KINDNESS. Having done this ourselves here and there over the course of our lives it will amaze you how it can change not only yourselves but the people who you help. It usually is a totally spur of the moment gesture to a person you see who needs help in some way at a particularly difficult time in their life. As we are experiencing, it will come back to you ten fold and most likely when you need it the most. You can make a difference!

Lastly, please continue to visit this website and pass it on to all the people you know and ask them to read about Jennifer, how they can help and pass on the website address to all they know too. It is working to keep awareness for Jennifer high and awareness is key. Also, to those who may know or have information of Jennifer's whereabouts or what has happened to her, we beg of you to contact Police, Crimeline, a lawyer, a clergyman or anyone else you trust that can pass on the information so as to end Jennifer's journey in Hell. It's not too late to do the right thing! Don't let any knowledge of this tragedy be kept a secret, you can make a difference by coming forward. We know it's hard to do, that there may be repercussions to your actions. We will help you with that. Do not let this type crime or any violent crime be kept a secret for you never know when it will strike your family next. You will do more good in one selfless act of giving information than anything other good you do in your life. Miracles happen and you can make one happen for Jennifer. You will feel a calm come over you like no other feeling. You will feel a peace in your life that no one can take away and you will come to know there is a true meaning to your life and that you made a difference. Forgiveness can be yours. Make the call NOW!

Below is a Christmas message written by Bill Gilmour, Jennifer's Uncle. We felt the need to share his most poignant message with you. May you all have an enjoyable Holiday!

Uncle Bill's Message

November 21, 2006 For the love of Jenn
Family letter

10 months ago to the day, Thursday, November 23,2006, was the last time we spoke to Jennifer. Jennifer was TAKEN against her will from in or around the area of her condominium in Orlando Fl. sometime between the hours of 10pm 1/23/2006 to approximately 8am, 1/24/2006. We, her family, continue to ask everyone who visits her website to pass on the message that she is still MISSING and needs to be found! We truly believe that someone somewhere saw her either being taken, her car being driven by someone other than her or the Person of Interest the night of 1/23/06 till 1/26/2006 the day her car was found 1.2 miles away from her home. They need to step forward no matter how hard it is or who they may incriminate in this unthinkable act of ABDUCTION. We plead with anyone who may know any information during this Holiday season to take a step back and think if it were your child or family member who was taken, the emptiness we feel everyday and the horror Jennifer must be going through or went through for the past 10 months.

The pain is endless, though our pain does not matter, our hearts have a huge hole in them and our world as we know it has changed forever, taken by a senseless act and a senseless person(s). This is not a crime against only Jennifer it is a crime that affects the entire Orlando community because it remains unsafe until the person(s) are apprehended and taken off our streets so they may not commit this act again.

If you have not already discussed personal safety, please take the time to do so. Visit www.missingkids.com, the National Center for Missing & Exploited Children. They have many wonderful resources, 2 booklets in particular, Just in case….Guidelines in case your child might be someday missing and Child Protection. A missing adult IS someone's child no matter what their age at the time of their abduction.

To the person(s) who have committed this heartless and senseless act we say "You cannot break my (our) spirit you can only take my (our) dreams" from the song Goodbye My Lover by James Blunt. We will not rest till we find Jennifer!

Since so much time has passed we would like to remind you or inform you of the circumstances of Jennifer's abduction and urge someone to come forward to help end Jennifer's personal hell. We also hope that this Holiday season you take the time to realize just how precious family and friends are and that they can be gone in an instant for many reasons, so treasure the time you spend with them.

We again want to thank everyone who has given us emotional support, prayers, kind words. The help from the many family, friends and volunteers who continue to pass on her website, who assist us with emailing the media for updates on Jenn. For all the wonderful suggestions we've received to aid in our search for our beloved daughter.

Recap of Jennifer's disappearance:

Jenn, as family and friends know her, was reported missing when she failed to show up for work on the morning of Tuesday January 24th, 2006. For those of us close to Jenn, we knew something must be wrong. If she was going to be late for work or a meeting she would call. In fact Jenn had good routines she and Rob, her boyfriend called each other every day while driving to work in the morning and would speak with each other every night before going to bed. On the morning of Monday January 23rd, she talked to her mother while driving to work, after returning from work she spoke with her father and brother, and later with some friends, then she spoke with Rob by phone as usual and that was the last anyone has heard from Jenn.

She and Rob did not talk the morning of Tuesday January 24th. Rob called Jenn at work and went into her voicemail. When she did not show up for work, her employer immediately called us to see if we knew where Jenn was, we tried to reach her at the condo and on her cell phone and were unsuccessful. We contacted the management office of her condo complex, explained the situation and asked them to please check on her. The door was locked, upon entering the unit they found nothing amiss, they then drove the complex in search of her car, not there. We then began the drive to Orlando, calling Rob, her friends, the hospital ER's, and the police.

On Thursday Morning the 26th, police found Jennifer's car abandoned in an apartment complex not far from where she lived.

Jennifer is a strong, fun loving, career minded and responsible young lady if she was running late to work she would have called which is why we all became concerned immediately. At no time had Jennifer shown signs of discontent with her life, relationships or work environment.

Drew, Joyce, Logan Kesse and Rob Allen

October 24, 2006 Family Letter

Today marks 9 months to the day Jennifer was ABDUCTED and her personal Hell began! The love we have for Jennifer is unconditional, stronger than ever and will never leave us. The heartache we experience everyday she has been gone grows with great pain. The pain we endure is nothing compared to that which Jennifer is enduring which gives us the strength we need to continue our fight to find her. Our lives, as we knew it, stopped that day, January 24, 2006 and we entered into a different world we hope no other family ever has to endure. To this day we hold great HOPE that Jennifer will be found alive and a true MIRACLE will have occurred. The support that has been given to her and our family from, friends, volunteers, the Orlando and Orange County civic leaders, other county and state officials, the media, all law enforcement involved and strangers from around the country and world is humbling to us. It is almost as if everyone knows just how special of a person Jennifer really is. We thank all of you for caring and giving of yourselves in helping Jennifer during her time of need.

We will continue in every way we know how to keep the awareness of Jennifer's abduction high and in the minds of the public. We know that someone somewhere knows what has happened to her and it will take only one person to step forward with the proper information for Jennifer's journey in Hell to end! We hope you too will continue to keep the awareness of her abduction alive. Awareness is the key, without it we will have failed her and that is not an option! So, we ask you to continue to print fliers from this website and place them anywhere you feel they will be seen. Continue to pass on her website to all in your address books and ask them to read about her abduction and pass it on to all they know and so on, even if you have done it before, it has been extremely effective for awareness.

At the risk of sounding like we are preaching or perfect people, which we are not by far, we need to talk about and teach personal safety to everyone in our families regardless of age. Teach and practice personal and community responsibility. Be active in our communities so they may enrich our lives and generations to come. Simply put, teach the difference between right and wrong, good and bad. We feel it is the responsibility of every parent or guardian to do this. Young people need parents and authority figures to set standards and limitations of acceptable behavior. They need to hear the word "NO" at times and why. They need tough love at times. They need to be taught how to be a productive positive part of our society. They need parents to lead them and guide them through life. Children need to be educated to learn what is expected of them, they are not born with this knowledge, it is taught and learned. Parents need not be their child's friend, our children need to be loved and taught how to be good people. They need to know they can make mistakes, you will still love them, but there are consequences to their actions both good and bad. We need to teach people they must speak up when they see a wrong otherwise what good are we as a community and society. If we choose not to be responsible and teach our younger generation values we believe in, our society as we know it will slowly disappear into lawlessness and we will live in fear as many countries do around the world today.

Heroes

Finally, we would like to talk about Heroes. We, as a society, seem to be confused as to who our heroes really are. Today, if asked, most of our younger generation would probably answer with sports figures, entertainers or people of great wealth. These are hero want to be's in our eyes. The real heroes, we have come to find out, are people in professions not held in high esteem. To us, our heroes are Police, Fire Fighters, Teachers, Military personnel and Parents/Guardians. If we really think about it, these people make modest livings while having the biggest effect on our safety and development as a society. Most people don't realize how often these people put their lives on the line for us and the community we live and work in.

We have slowly, somehow, been brainwashed that these professions are our enemies.

That police are not there to help us keep law and order but to harass us.

That our military is fighting an unjust cause which is "Our Freedom and our way of life".

That our teachers are babysitters and can't teach our children.

None of these jobs can be done effectively if we do not teach our children to give them the respect they deserve.

Fire Fighters seem to get the most respect but they are not really seen as heroes. These professions give up more in their lives everyday than 10 ordinary people. They give up family time to make sure we are safe or learning so we may grow as a person and community. They risk death almost everyday, yes, even teachers as we have learned over the past few weeks of tragedies in our schools. They give up chances to make more money, because they feel they have more impact on our society in what they do. They are our public servants who ultimately chose to serve you and not worry only about themselves and their families. Lastly, Parents/Guardians, not all of us, but the ones who realize the responsibility they chose to take on when bringing a life into our world. The parents who will sacrifice to insure they are there for their children, to be their child's ultimate teacher in life and take responsibility for their child's actions. Parents who show unconditional love to their children. Parenting is by far the hardest and most thankless job in the world yet most satisfying when we choose to be part of our children's lives. We ask you to rethink who your heroes are and to let them know by actions not just words. Hold them in the highest esteem and respect!

Again, we thank everyone who has helped in the fight to find Jennifer or who simply cares!

Sincerely,

Drew & Joyce Kesse, Logan Kesse and Rob Allen

September 6,2006 Family Message

Our family and friends thank everyone for their continued support in helping to find our daughter, Jennifer. The constant passing on of Jennifer's website has been helping tremendously and please do not stop passing it to all you know on a regular basis and ask those people to read about Jennifer and pass on her web address also, till we find her! It is the collaboration of Authorities, family, friends, volunteers and complete strangers who simply care who will, in the end, bring Jennifer home to us. We are humbled by your actions and thankful for your caring.

Saturday, September 16, 2006, there are a couple of events we would like to make you aware of that will further the awareness of Jennifer's abduction and we hope to see you at the events, they are for the Orlando community really and we have been lucky enough to be asked to be a part of them. They are as follows;

Florida Metropolitan University Presents the 2nd annual Children's Safety Day

Orlando Mayor Buddy Dyer has proclaimed September 16, 2006 the second annual "Children's Safety Day" in honor of Florida Metropolitan University's community wide family event with key speakers Drew and Joyce Kesse. Children's Safety Day is a fun-filled family oriented day of events and activities revolving around child safety. From seat belt safety and fire safety to self-defense and abduction prevention, the goal of this amazing event is to educate parents and their children on important safety techniques and procedures that may one day save their lives. The atmosphere will be festive with performances by the Powerzone Kids, fire trucks, exploration vehicles, face painters, bounce house, games, mini-fire truck ride and more! All FREE for the public to enjoy!

At Children's Safety Day, F.M.U. will also offer families the opportunity to participate in self-defense classes and Escape School. "Each year, nearly 5,000 children in the U.S. are abducted. Almost 400 of these children will never be seen alive again" (East Orlando Sun, April 20-26 edition). Escape School will teach our community's children important escape techniques and give them valuable tools that will help them avoid being abducted. Through fun interactive demonstrations, Escape School instructors will teach children how to differentiate between good and bad strangers, how to escape from a car, how to find help when they need it, how to get away right away and so much more. Parents will learn the techniques with their children so they can continue to reinforce what they have learned together and they will be educated on the important steps to take if their child has been abducted. Families will leave with child identification cards, DNA kits and fingerprinting kits.

In addition, children can interact with our community's heroes that keep us safe everyday including firefighters, our furry heroes like the k-9 unit and mounted patrol, police officers, paramedics and so much more! Children's Safety Day will be held from 11am until 3pm with rotating Escape School classes at 12pm and 2pm at the F.M.U. South Campus off of John Young Parkway in Orlando. It promises to be an extraordinary event that pairs fun with learning, coupled with families gaining valuable information that can potentially save their lives.

Florida Metropolitan University understands that education is the key to positive progress and hopes to empower families by educating them on proactive prevention tools! Special thanks to participating agencies including the Orange County Police & Fire Departments, Flagler, Eyes of America, the Powerzone Kids, Escape School, the American Red Cross, Amerigroup, A Builders Dream, Lowes Home Improvement, Power 95.3, FDLE, Homeland Security Division, One Day Masterpiece, Safe Kids, Child Rescue Network and Arnold Palmer Hospital for Women and Children. For more information regarding Children's Safety Day, please contact Florida Metropolitan University at 407/851-2525 x 198.

Additionally we have been asked and will participate in the following event at Macy's at The Mall at Millenia on Conroy Rd. Orlando.

Macy's National Charity Day
Shop for a Cause
Saturday, September 16, 2006

The event is a fund raising event for local charities and it will give us the opportunity to again pass out Reward flyers for Jennifer. Although we will not actively pursue fund raising for Jennifer at this event (we see it more for AWARENESS of Jennifer's Abduction) shoppers will be able to buy for a $5 donation to "Find Jennifer Kesse Trust" a coupon which will afford a 20% discount all day on most items in the store, even sale items and 10% on others. ALL funds collected will go to Jennifer's trust or to the charity you purchase your discount coupon from.

Macy's will open early at 8am till 10am for Coupon holders then the store opens for its' regular shopping hours at 10am. We will have a table located at the second floor mall entrance to Macy's from 10am - 2:00pm. 950 Macy's around the country will participate as community partners for local charities, so come out and support a charity of your choice and stop by and pick up a flyer and/or buy a discount coupon to support Jennifer!

As always we would like to thank everyone for their constant and continued support for our daughter Jennifer.

August 10, 2006 Family Message

We wish to thank all of those who joined us at The Improv Comedy Club on Wednesday night for Comedy for The Cause-Missing People. Thank you Misty Lynn Walker, program founder. We had a great time and hope you did too. We are humbled that Jennifer was featured as well as by the turnout. It was great to have the opportunity to see the people who support Jennifer and our family in a lighter setting and sharing a little laughter. Please continue to check Wednesday nights at The Improv for special events you may want to support.

We wish to again thank not only the Orlando community, which has been incredibly supportive of Jennifer and our family, but really all of those around the country and world who continue to contact us with their heartfelt wishes and prayers. We feel each and every one of them and we pass them on to Jennifer for strength. We also would like to thank all the law enforcement professionals working on Jennifer's case. We know you will work this case diligently until its end, as if she is your own daughter. Finally to our employers, Westgate Resorts, OptionCare, Staples Inc. and all the people we work with. Your commitment to Jennifer should be commended. It is constant and never ending which is rarely seen in today's corporate culture.

Please check back soon for up coming events which Jennifer will be a part of and please keep passing on her website to everyone you know and ask them to do the same - AWARENESS IS WORKING!!!

August 1, 2006 Family Message

We would like to thank all in the community that came out for Stand up for Jennifer July 24 at the corner of John Young Pkwy and Conroy Rd. We are humbled by the turnout and we thank you for caring enough to take a stand for Jennifer as well as the time you all took out of your busy day. We will never forget what the Orlando community has done for Jennifer as well as us, her family.

We are planning an event to show support for Jennifer – that she is still in our prayers and that the Orlando community is still looking for her and the Person of Interest.

Please join us on August 9th, 7:30pm at The Orlando Improv Comedy Club for the first of its' kind "Comedy for the Cause-Missing People" featuring Jennifer. Please click on the poster below for details. Space is limited for this event."

The Orlando Police Department continues to view Jennifer's case as an active investigation in search of a missing person. Remember that Elizabeth Smart was missing for 9 months…and was found alive very close to where she lived. This gives us great hope that Jennifer is out there. We would like to thank everyone who has been helping us over the past 6 months and ask that you continue to Pray for Jennifer to remain strong and her abductor(s) that they end this ordeal and allow Jennifer to be brought home safely.

With great respect and thanks,

Drew, Joyce, Logan Kesse and Rob Allen

June 24, 2006 Family Message

5 months have passed since Jennifer was abducted and we still have not produced the "THE TIP" we are all looking for to lead us to her or the Person of Interest. Leads continue to come in on a daily basis and we thank everyone who is keeping an eye out for our daughter. While our hearts are heavy, we thank the LORD for giving us the strength to remain focused in our efforts and for all of your continued support and prayers.

Law enforcement, news organizations and people we meet daily remind us of the unbelievable effort we as Jennifer's parents, with the incredible support of family, friends and volunteers, have done keeping the awareness of her abduction high. We need your continued support everyday and in everyway you can think of!

We feel very blessed by the continued support from - TV/Radio/Newspapers/Billboard & Bus companies - they have cared so much about finding Jennifer to help us in so many ways to keep her story in front of our community…your efforts are a key factor in our efforts to find our daughter and we Thank You All from the bottom of our hearts…we could not do this without you!

We will not let this community forget about Jennifer's abduction…there is a person or persons living in the Orlando area who are involved and we would ask everyone to keep discussing this case with everyone you know until we touch that someone who has the information that will help us find Jennifer…Please keep in mind that Jennifer probably looks very different - naturally or by design of her abductor(s) than she did 5 months ago. By keeping this story active, we may prevent another abduction.

We need your help! Please click here for ways you continue your efforts in keeping Jennifer's story alive…

June 5, 2006 Family Message

19 weeks have past since our daughter Jennifer was abducted from the area in or around her condo in Orlando. The Orlando Police Department investigation remains very active with leads coming in daily. We ask everyone to please keep an eye out for Jennifer and the Person of Interest - if you have any information that may lead us to Jennifer please call a Lawyer, Clergy member, the Kesse Family, Crimeline, OPD or a Bail Bondsman. They will help you get the information to the proper people.

We will never be able to repay the kindness and support we have received from so many individuals and businesses, but special Thanks are in order to:

· Mr. David Siegel of Westgate Resorts for posting the $250,000 reward for Jennifer's safe return and for all of the tremendous support we have received from the first hours through today and the commitment of the entire organization, especially co-workers of Jennifer's - you all have been incredible!

· The Orlando Police Department as the lead agency, the residents and businesses of Central Florida for all of the support you have given us and for your continued efforts in keeping the awareness of Jennifer's situation to remain in the public's eye.

· Dateline NBC for the segment they did on Jennifer's story…the entire NBC organization, staff and film crew were professional, compassionate and sincere in wanting to help tell Jennifer's story with the goal of finding her - Bob Gilmartin, Edie Magnus and their crew.

· Our sister, Barbara Nelson for creating and organizing a "PrayerFast" for Jennifer on May 19, 2006…and the many, many churches and individuals from around the country who prayed for Jennifer…and who continue to pray for Jenn and for the person(s) involved to do the right thing and bring her home…now!

· Our family, friends, volunteers, police, fire, emergency services and many people we have not yet met who have helped us during this difficult time.

· Everyone who has sent kind and encouraging words through the Guestbook at www.findjenniferkesse.com - we draw daily strength and hope from your emails. We would ask everyone to please continue to display a current poster of Jennifer on your vehicle window(s) to serve as a moving billboard.

A Crimeline REWARD of $15,000 remains in effect CALL Crimeline 1-800-423-8477 with information leading to the whereabouts of Jennifer and a $10,000 reward for information leading to the Person of Interest by our family - Call the Family Tip Line 407-722-2162.

A note from Jennifer Kesse's Parents

Thursday 2/16/06We will be conducting targeted community outreach efforts this coming weekend at the Florida Mall and about a dozen other locations - we need your help to keep our efforts to bring Jennifer home safe.

We have NEW flyers in English, Spanish and Creole and a NEW picture of Jennifer not smiling, as she would have looked to you in the hands of the person or persons involved with her disappearance. PLEASE take a moment to look at her new picture and think back over the past couple of weeks did you see her with anyone or in her Black 4 door Chevy Malibu anytime from late Monday night January 23rd until her car was found on Thursday January 26th at Huntington on the Green apartments at Texas Avenue & Americana Boulevard.

A Message to Churches, Homeowners Associations, PTA's, Restaurants & Delivery businesses We would very much like to have your help in getting flyers distributed to your members or customers. If you would please call 321-239-8397, we would like to discuss how you can assist our efforts. We will deliver boxes of flyers to your location. If you are already helping us THANK YOU! Please call if you need a new supply of flyers.

From Jennifer Kesse's Parents -
Sunday 2/12/06

Thank You, Thank You, Thank You!! To every one of the 1,400 plus volunteers who came out over the past two weekends - your search effort allowed us to geographically cover in 4 days what would have taken 5-6 weeks! Unbelievable. You produced a tremendous number of leads for the Orlando Police Department to follow-up on and have given them a huge head start with their investigation. We are confident this information will assist law enforcement in safely returning Jenn home. Your continued support has been invaluable and we will forever be grateful.

The search for Jennifer will now center on the investigative activities of the Orlando Police Department – our family and friends will continue community outreach efforts to raise awareness and continue to reach the residents of Central Florida and beyond.

We will keep you updated on our progress and let you know when we will need your assistance again.

Someone out there knows something that can help us bring Jenn home. Take a moment and think about everyone you know – If you believe someone you know or suspect someone you know might be involved, it is critically important that you call the Crimeline with this information. It may be nothing or it may be the missing piece of information that will solve this case – PLEASE CALL CRIMELINE – NO NAMES, NO CALLER ID, NO HASSLES.

Words just can't express how we feel by your support and prayers. THANK YOU!!

All Our Love, Joyce, Drew, Jennifer & Logan

Friday 2/10/06

Our search this weekend will expand along major roads in the vicinity of where Jenn lived and where her car was found. We will be looking for clothing, a wallet, purse/pocketbook, cell phone, identification and/or keys belonging to Jennifer, that my be on the side of the road, a sidewalk or in the grass or wooded area immediately next to the roadway.

We will be out rain or shine to keep the pressure on the person or persons that are involved with our daughter's disappearance…your efforts last weekend generated a tremendous number of good leads and we would greatly appreciate your assistance this weekend.

If possible put together a group (4-6 or more) that can work an area together.

Someone out there knows something that can help us bring Jenn home. Take a moment and think about everyone you know – If you believe someone you know or suspect someone you know might be involved, it is critically important that you call the Crimeline with this information. It may be nothing or it may be the missing piece of information that will solve this case – PLEASE CALL CRIMELINE – NO NAMES, NO CALLER ID, NO HASSLES.

Please check back as we update information on a regular basis – your continued support is critical to bring Jenn home. Words just can't express how we feel by your support and prayers. THANK YOU!!

All Our Love, Joyce, Drew & Logan

Thursday - 2/9/06

Volunteers are needed this weekend to keep the pressure on the person or persons that are involved with our daughter's disappearance…your efforts last weekend generated a tremendous number of good leads for police to follow-up, we are making progress – GREAT JOB!

If you helped us last weekend, we would greatly appreciate seeing you again (bring some friends, family or co-workers). If this weekend will be your first time volunteering please put together a team (4-6 or more) that can work an area together…you all energized our family and friends by the overwhelming outpouring of support and reminded us that there is far more good in our communities than bad.

Someone out there knows something that can help us bring Jenn home. Take a moment and think about everyone you know – If you believe someone you know or suspect someone you know might be involved, it is critically important that you call the Crimeline with this information. It may be nothing or it may be the missing piece of information that will solve this case – PLEASE CALL CRIMELINE – NO NAMES, NO CALLER ID, NO HASSLES.

Please check back as we update information on a regular basis – your continued support is critical to bring Jenn home.

Words just can't express how we feel by your support and prayers. THANK YOU!!

All Our Love, Joyce, Drew & Logan


Tuesday - 2/7/06

On behalf of our family and friends please accept our heartfelt thanks to each and every person who came out this past weekend to assist in the search for our daughter Jennifer. We will continue our efforts until Jennifer is safely home.

Many thanks to every visitor to this website…please continue to spread the word – we need to get the widest distribution via email possible. Please copy and bring to work and put in your car the flyer of our daughter creating thousands of moving billboards.

Someone out there knows something that can help us bring Jenn home. Take a moment and think about everyone you know – family, friends, co-workers and neighbors – someone has changed their behavior, their routine, is acting different in some way! It is critically important that you call the Crimeline with this information – it may be nothing or it may be the missing piece of information that will solve this case – PLEASE CALL CRIMELINE – NO NAMES, NO CALLER ID, NO HASSLES.

Please check back as we update information on a regular basis – your continued support is critical to bring Jenn home.

All Our Love, Joyce & Drew Kesse